The Roka Lebea tribe is rejoicing after finally being handed the title deeds to the place they have called home for over two centuries.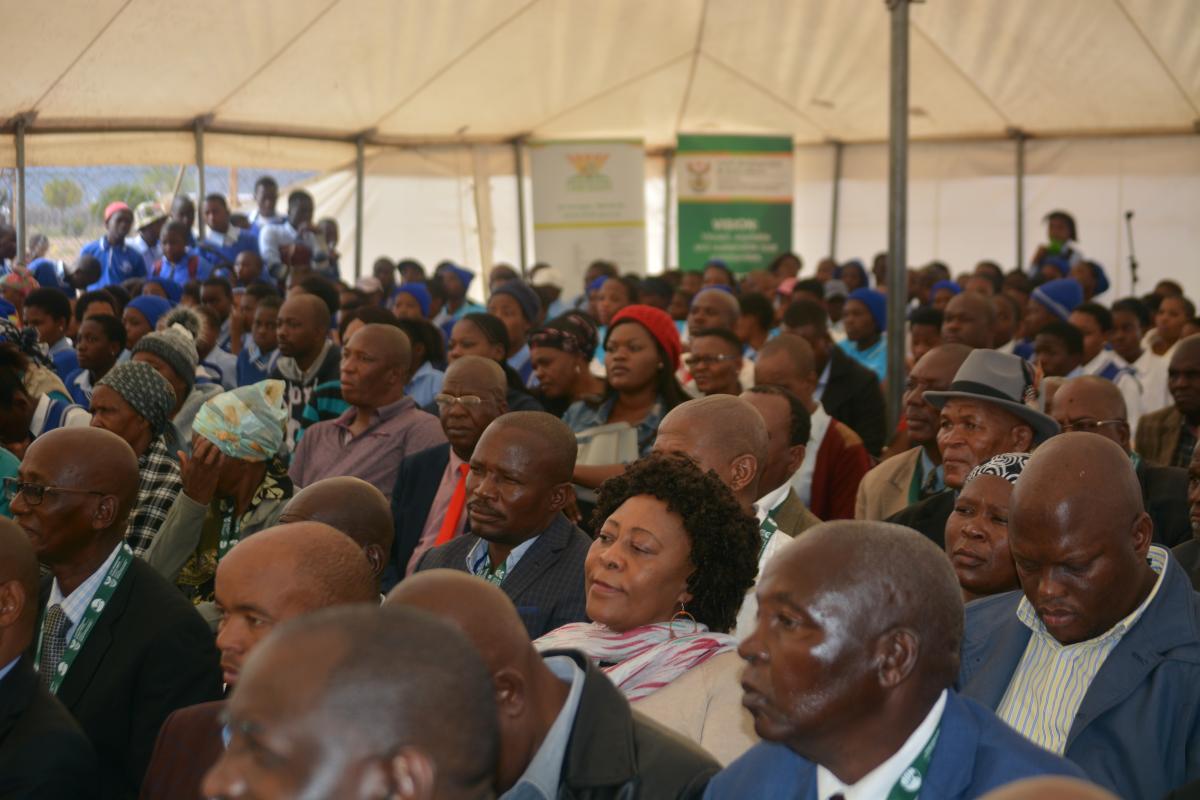 The Minister of Rural Development and Land Reform Maite Nkoana-Mashabane recently handed the title deed to the tribe leaders at the Seroka Primary School in Limpopo.
The Roka Lebea tribe is from the Ga-Seroka village, which is near Jane Furse in the Sekhukhune district municipality in Limpopo.
Their land claim was processed almost 20 years after it was lodged.
The traditional leader of the tribe, Kgoshigadi Seroka Tlakale Monica, had lodged a land claim on behalf of the tribe on 23 November 1998 with the Commission on Restitution of Land Rights. The tribe wished to acquire the formal rights to the Dingaankop 543 KS farm, which occupies 1035.5872 hectares (about 10 square kilometres). They have lived on this land from about 1800 to the present day.
The tribe was never physically removed from their home, but they have had informal unregistered rights to the land due to Section 11 of the Native Trust and Land Act of 1936, which prohibited the ownership in title or purchase of land by "natives".
The claim has been processed under Section 3 of the Restitution of Land Rights Act of 1994.
One of the beneficiaries of the land claim, Maditau Makgwale, shared his excitement with Vuk'uzenzele.
"I am happy and proud that we have our own land, and we will be able to make a living out of it. We are planning to start agricultural projects and mining on the land, and we will continue to work together with government so that we will be able to create jobs for our people and for our children to afford educational opportunities."
He said they would focus on crop production, but some community members also owned livestock, which gave the community a head start in their farming efforts.
"All members of our community are going to benefit from this land, especially the youth. We have about 600 people who will benefit from this title deed. The land is big enough for all of us, it is about 1035 hectares," he said.
Makgwale discouraged the act of land grabs, which has been prevalent across the country in recent weeks. He said it was important for citizens to do things according to the law.
"Some of the people take up the land illegally but have no plans for it. It is only right to do things properly so that we can benefit from the land," he said.
In her budget vote recently, Minister Nkoana-Mashabane said the department had already restored 3.5million hectares of land which could change the lives of those still stuck in the second economy.