Revamped library offers more than just books
Terri-liza Fortein - Gauteng Provincial Government
Johannesburg residents can justifiably be proud of their revamped city library which opened its doors recently after a multi-million rand makeover.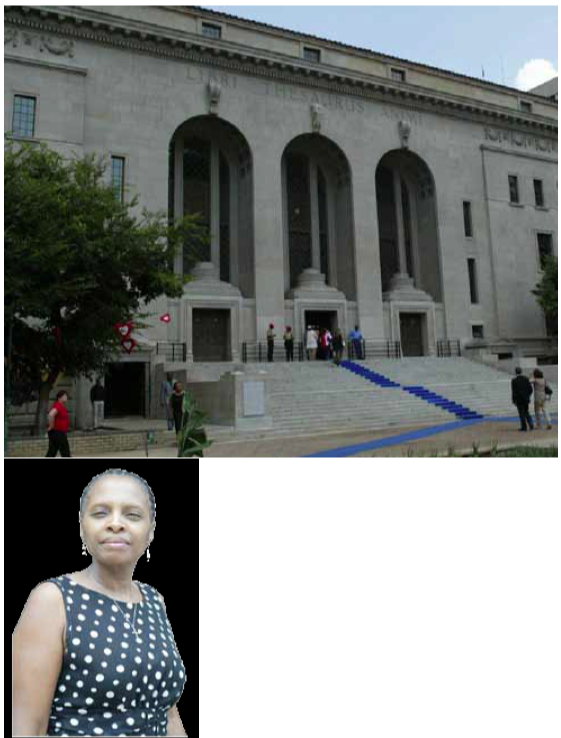 Photo caption: Director for Library and Information Services in the City of Jo'burg, Nobuntu Mpendulo, played a decisive role in the library's upgrade.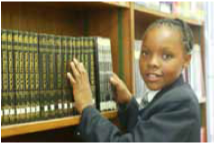 Photo caption: Mbali Dlamini makes use of the library for school assignments and staying in touch with what is happening on the social media front.
The first time Nobuntu Mpendulo had a chance to use a library was at the age of 19 as a first-year student at the then University of Transkei, now Walter Sisulu University.
But her love affair with books had started much earlier; her mother, although not highly educated, instilled in her daughter the love of books. "I remember the first book I discovered was The Prisoner of Zenda, an adventure novel by Anthony Hope," said Mpendulo.
Accessing books was not easy while growing up in Cala in the Eastern Cape; Mpendulo and her classmates had to satisfy their appetite for reading with prescribed books and Xhosa fiction.
This love of books has led Mpendulo to become the Director for Library and Information Services in the City of Joburg. She was overjoyed when the Johannesburg City Library was officially re-opened.
Mammoth task
The building is a heritage site and the revamp had to be completed within very strict dead- lines. "All the materials used in the renovation and upgrade had to match the existing materials and we had to order a lot of materials from overseas," Mpendulo explains.
Although the team who took on the project knew the R68 million make-over would be a mammoth one, they were still unprepared by the magnitude of packing up the millions of items. "Books, maps, manuscripts and even furniture all had to be packed and removed from site," Mpendulo recalls.
Two years and a total of 34 913 working hours later the project is finally complete. The Johannesburg City Library is now fully equipped with 212 public access computers and wi-fi areas; a theatre; music section; more toilet facilities, modernised lifts, and upgraded electrical and air-conditioning systems and a socially-inclusive living room or home-from-home.
The library's original capacity was 11 198 square metres. This has been increased by an additional 1 967 square metres. The area now houses more than 1,5 million items including books, DVDs, sheet music, CDs and periodicals.
The internationally recognised Harold Strange Library of African Studies can also be accessed at the Johannesburg City Library. This is the jewel in the crown of the library – containing extensive material on all aspects on the history and culture of Southern Africa. This includes unique collections of African languages, litera- ture and ethnology, and exhaustive research on the history of gold mining and Johannesburg.
Social media
Mbali Dlamini (12) from John Mitchell Primary School in Jeppestown is making use of facilities at the new library for school assignments, reading her favourite books and staying in touch with what's happening on the social media front.
Her reality is very different from the reality Mpendulo faced when she was her age. Dlamini, who also shares Mpendulo's love of reading and realises the value of knowledge acquired through books, is completely spoilt for choice. Once she has selected her reading material, Dlamini can even take her pick of where she wants to enjoy her books as the library also has a coffee shop, a children's area and a living room/reading room.
Mr Park Tau, the Mayor of Johannesburg, has called on all the city's residents, as well as those beyond its borders to take up the opportunities offered by the revamped library to improve their lives. Dlamini is certainly grabbing the opportunity with both hands.
For more information, call Johannesburg City Library on: 011 870 1239