Gabi Khumalo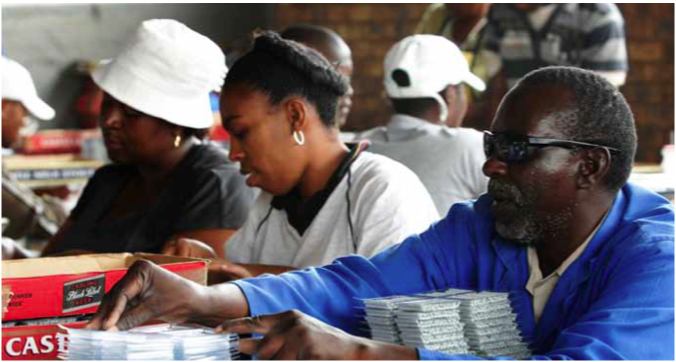 Photo caption: Government is committed to creating job opportunities for persons with disabilities.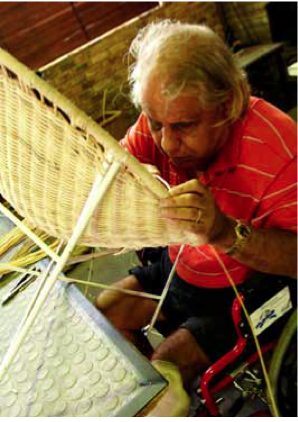 Photo caption: Steady progress is being made in promoting disability rights
Government has given private and public institutions one more year to meet the two per cent employment target of people with disabilities. It currently stands at only 1 per cent, in both government and the private sector.
Minister for Women, Children and People with Disabilities Lulu Xingwana said that while the deadline had been extended to March 2013, the department remained impatient with the failure by both private and public institutions to meet the 2 per cent target.
"As partners committed to equality, equity and social justice, we will therefore monitor equal access to all services and opportunities and ensure that all departments attain the 2 per cent equity target on people with dis- abilities," Minister Xingwana said.
Minister Xingwana said the department remained committed to deliver on its mandate. Its mandate was to promote, facilitate, coordinate and monitor the realisation of the rights of the vulnerable groups, a mandate which is achieved through advocacy and mainstreaming, monitoring and evaluation and institution- al support and capacity-building programmes.
"We are the first country to sign and ratify the United Nations Convention on the Rights of People with Disabilities, the only country in Africa that has social security grants for people with disabilities, as well as orphaned and fostered children and the elderly," she said.
Awareness
"Our agenda to promote the rights of people with disabilities is further advanced through the coordination of National Awareness Campaign on the Rights of Persons with Disabilities by strengthening the development of disability awareness campaigns, mainstreaming disability into all the national commemorative days, and consolidating the activities of Disability Months across all three spheres of government," Xingwana explained.
While acknowledging that there were challenges, Deputy Minister Hendrietta Bogopane-Zulu said there had been a lot of movement in disability rights.
"We are currently finalising the development of a disabled unit and through skills development, more than 7 000 disabled people graduated."
For more information, call the Department of Women, Children and Persons with Disabilities on: 012 359 0011