Hamba kahle to servants of the people
As the country celebrated various national days in April and May, South Africans also mourned the passing away of two national leaders. Vuk'uzenzele pays tribute to the late Minister for the Public Service and Administration Roy Padayachie and former Minister of Cooperative Governance and Traditional Affairs, Sicelo Shiceka.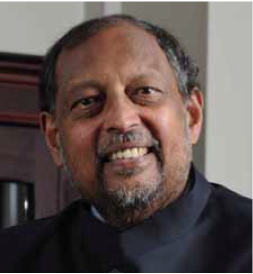 Photo caption: Mr Radhakrishna Lutchmana (Roy) Padayachie (1950 – 2012) former Minister for Public Service and Administration
A visionary, father, friend, leader and servant of the people - these are just some of the words President Jacob Zuma used to describe the late Minister for Public Service and Administration (DPSA), Roy Padayachie. Minister Padayachie was laid to rest on 4 May after suffering a heart attack in Addis Ababa, Ethiopia while attending a meeting of the African Peer Review Mechanism.
Paying tribute to Padayachie, the President said he was an asset and a man who was always willing and able to serve in any government position. "We had lost a gallant freedom fighter, a friend, a brother, a comrade and a man who truly loved this country and its people."
He was a "patriot who hardly enjoyed comfort before the dawn of freedom and who, after the achievement of freedom in 1994, committed himself to the struggle to achieve a truly prosperous South Africa."
Roy Padayachie joined the African National Congress (ANC) in 1972 and served as executive member of the Natal Indian Congress and executive committee member of the United Democratic Front in KwaZulu-Natal. He was also a member of the ANC's KwaZulu-Natal negotiating team at the Congress for a Democratic South Africa.
He served as Deputy Minister for Public Service and Administration from 2009 to 2010 and as Minister of Communications from 2010 to 2011. He held a Bachelor of Science degree from the University of Durban- Westville and a Master of Science from the University of London.
Deputy Minister of Public Service and Administration Ayanda Dlodlo described Padayachie as an exemplary leader, a com- munity activist and struggle stalwart who served his people with utmost dedication and selflessness.
Home Affairs Minister Nkosazana Dlamini-Zuma said Padayachie was a compassionate, humble and disciplined man who loved his country and his family.
Government Communications Deputy Minister Obed Bapela, described Padayachie as a leader full of kindness with the desire to serve his community and getting things done differently and with integrity. "I cannot think of a more befitting characterisation of Roy's greatness than that he led us in kindness," Bapela said.
"May we all continue to be led in kindness and dedication and remain inspired by Roy Padayachie's contribution to our historic struggle for democracy and his dedicated service in government, his courage of making personal and family sacrifices and a remark- able great resilience and commitment to a better life for all," he added.
Director General for the Public Service and Administration, Mashwahle Diphofa, said the DPSA could take a leaf out of the late Minister's book and pick up from where he left in the fulfilment of his vision of a better governed South Africa and an ever- improving public service.
"We will honour him the best way we can, which is to pick up the spear he has handed over to us in this relay race and to escalate the effort to build and sustain an effiient and effective public service," Diphofa said.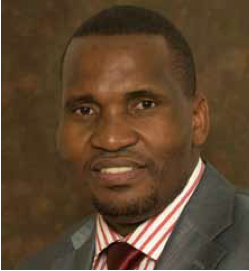 Photo caption: Mr Sicelo Shiceka (1966 – 2012) former Minister of Cooperative Governance and Traditional Affairs
A lot has been said and written about former Minister of Cooperative Governance and Traditional Affairs, Sicelo Shiceka, but the one sentiment that shines through from those who worked close to him is that he was an energetic and hard-working activist who made a major contribution to local government and to the liberation of our people.
Shiceka passed away on 30 April 2012 at St Mary's Private Hospital in Mthatha in the Eastern Cape after a long illness. He served as Minister of Provincial and Local Government from 2008 to 2009, before being appointed as Minister of the newly reconfigured Department of Cooperative Governance and Traditional Affairs (CoGTA) in 2009, a position he held until 2011.
Prior to these positions, he served as a Member of Parliament in both the National Assembly and the National Council of Provinces. He was also a member of the African National Congress (ANC) National Executive Committee since 2007. Before being appointed to Cabinet, Shiceka was a member of various parliamentary committees, including Public Service, Land and Environmental Affairs, Security and Constitutional Affairs and Defence, as well as Ethics and Members Interests.
When President Jacob Zuma created the CoGTA in 2009, Shiceka worked tirelessly towards establishing and turning the new department into a fully functional department. He made a significant contribution to the development of provincial and local governance in South Africa with a clear vision of how local government should evolve to more effectively address the needs of citizens.
He played a key and visible role in the trans- formation of local government, especially with the development of the Local Government Turnaround Strategy (LGTAS) adopted by Cabinet in 2010, which is now being implemented.
Paying tribute to Shiceka, President Zuma said, "We will especially miss his energy, as he was a remarkable hard worker and his impact was greatly felt in the LGTAS, as well as his contribution to the struggle from the early 1980s."
The ANC described Shiceka, who was affectionately called Comrade "SS", as a person who made his lasting contribution by not only fi for liberation but also through his contribution to government.
Shiceka came from a politically astute family and was the grandson of one of the pioneers of the struggle against apartheid. It is therefore not surprising that he dedicated his life to the struggle for the liberation of his people. Shiceka cut his political teeth in the mass democratic movement, which was led by the United Democratic Front and also through activism in the labour movement led by the Congress of South African Trade Unions.
"On behalf of government and the people of South Africa, we wish to convey our heart- felt condolences to the family, relatives and friends,"said President Zuma.
"May his legacy live on and may those left be- hind pick up where he left and realise the vision of a better South Africa for all who live in it."