The days of travelling to the library to access reading material are a thing of the past for residents of Ekurhuleni. Residents can now use advanced technology to borrow books online.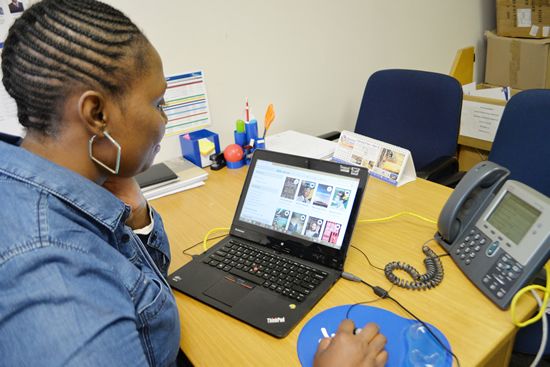 The City of Ekurhuleni hopes that the eBooks inititiave that is being rolled out will foster a culture of reading and learning among residents.
An eBook is an electronic version of a printed hard copy book, which will be available to residents to use for a period of two weeks. Once the two weeks is up the electronic copy will no longer be available.
In an interview with Vuk'uzenzele, Ekurhuleni Metro Municipality spokesperson Themba Gadebe said the city's ultimate aim is to provide convenient access to books at any given time, without residents having to walk into the library.
"We live in a world which has been advanced by Information Technology (IT) and it's important that as a city with a large population of young people, we continuously introduce ways for them to better themselves through reading and learning.
"We are also trying to have an element of convenience by having residents being able to read from anywhere at any time, be it from their laptops or phones," said Gadebe.
To download an eBook available at the library, one must log onto the municipality's website, which is: www.ekurhuleni.gov.za, where they will find a link that will enable them to register and borrow a book.
The book in question will be available for a particular time, after which it will be retrieved and made available to the next user who wishes to use the book.
According to Gadebe, this will ensure that people don't sit with a book for too long, thus preventing others from using it.
 "Initially we had books circulating among a lot of people and as one can imagine, the condition of the books continued to deteriorate over time.
"We also had challenges of people returning these books late and sometimes not returning them at all so this will hopefully address those challenges," said Gadebe.
He added that although the initiative hasn't been officially launched, the city is a embarking on an educational drive throughout communities, to empower residents with the knowledge of the system and familiarise themselves with the programme.
According to Gadebe, the initiative has been well received by residents.
"We are thrilled about this move. We need to motivate our people to also match up with the world standards.
"We need to create a calibre of youth that will be competitive even when dealing with youth from other countries and the advanced world," said Gadebe.