Written by Legadima Leso and Albert Pule
The successful local government elections held on 3 August build on the solid foundation laid by local government over the past 15 years.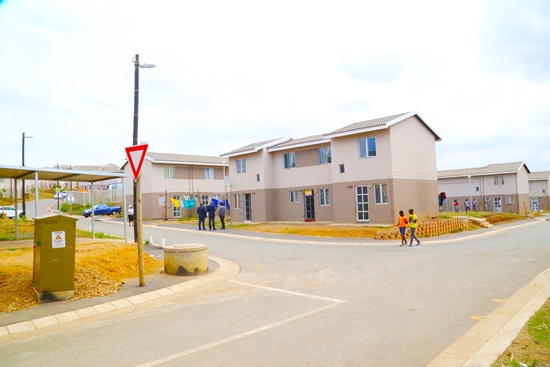 During this time remarkable progress has been made in speeding up the provision of basic services to the poor.
The recent elections were an important milestone that further contributed to building a strong democratic South Africa. It is also encouraging that the combined efforts of all stakeholders ensured that they were largely incident free.
Now that the people have spoken, we must look to the future. New mayors and councillors have been sworn in throughout the country and it is important that we give them the support they need to provide efficient services to communities.
Central to providing effective and efficient services will be the flagship programme of the Department of Cooperative Governance and Traditional Affairs, the Back-to-Basics (B2B) Programme.
This is a programme that is underpinned by five major pillars, namely: putting people first; sound financial management; good governance; service delivery and building capable local government institutions.
According to the Municipal Structures Act, municipal managers of municipalities have 14 days from the elections within which to call the first council meetings.
Newly sworn in mayors and councillors, just like their predecessors, will have to familiarise themselves with the B2B programme and lead by example in putting people first, and managing government funds appropriately.
For the incoming administration to do their job correctly, provincial governments should play a key role in assisting municipalities in managing the various transition measures that will take place in new councils that have been formed.
In an effort to improve service delivery, we have reduced the number of municipalities from 278 to 257. The metropolitan municipalities will still remain unchanged at eight and the 44 district municipalities will also remain unchanged.
Looking back at the successful local government elections, we can take pride as a country on how our institutions like the Independent Electoral Commission handled the elections.
Even in those councils where there was no outright winner, our legislation provided for mechanisms to address the challenge of hung municipalities.
From now, we need to encourage the new councils to work closely with the communities they serve to render services.
Government encourages big business, civil society, the academia and all strategic sectors of the economy to assist the new councils because it is important that we all work together and pull in the same direction.