When Bhekuyise Ngema got a job in a seafood store, he developed a love for fish that motivated him to start his own business. Ngema (51) is the owner of Sofoco Fish Farm based in Mandeni, north of Durban, KwaZulu-Natal.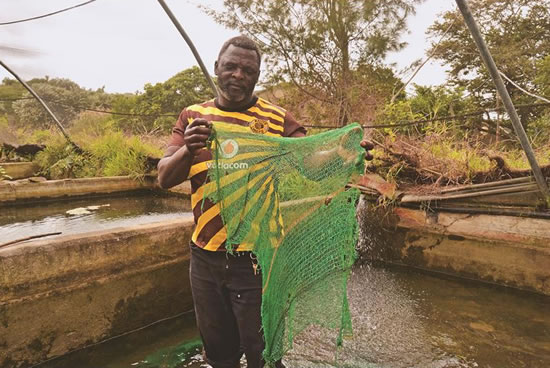 The freshwater fish farm is named after the biggest river in the Mbizimbelwe area in Mandeni. It has 20 tunnels filled with different kinds of freshwater fish, which includes 12 different kinds of koi and goldfish, which he breeds and sells for a living.
"I love what I do. I used my knowledge as a plumber and electrician to dig a six-foot deep borehole and installed a second-hand pump to produce water for the tunnels. The borehole produces 165 litres per minute but I still need two more water pumps to help the one I have. Fish need clean water and space for oxygen, so I use my knowledge as a plumber to ensure that they get what they need," said Ngema.
Ngema's business won the Smallholder Award in 2015.
He spends most of his time with the fish to ensure their wellbeing. He feeds them, removes the eggs and places them in a different tunnel where they are fertilised. The fertilised fish are then moved to yet another tunnel.
Ngema said he hopes his business can inspire young people to start their own businesses.
"I am trying to show young people that you can achieve your dreams, no matter how bad your situation might be. I want them to know that starting a business does not need much capital but you can start small and grow. You cannot get anything if you are sitting at home doing nothing."
His biggest goal for his business is to grow and supply big shops with fresh fish. Sofoco Fish Farm does not have access to a computer or any modern technology he has a manual filling system to keep record of all his business transactions and other paper work.
He said currently his customers need to come collect the fish because he does not have a car to deliver them.  
* Sboniso Dlamini is a writer for North Coast Courier.