Residents of KwaZulu-Natal will soon be able to learn more about their heritage while also having access to much-needed job opportunities.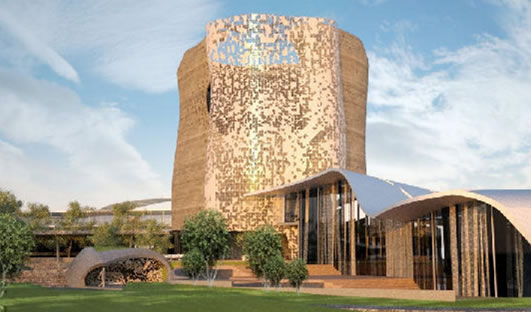 This as the construction of the R75 million ultra-modern uMkhumbane Cultural and Heritage Museum in Cator Manor in the eThekwini Municipality in KwaZulu-Natal is nearing completion. Cato Manor is situated about the five kilometers from the centre of Durban.
The project is expected to revive the Cato Manor area, preserve heritage and boost tourism.
The museum, which will officially open later this year, is a green building and is in line with the eThekwini Municipality's green strategy.
The precinct will include a heritage centre, a forced removal museum, a memorial of Queen Thomozile, concession and trade building, as well as a Freedom Park.
The contractors are now adding the final touches to the museum, which is part of phase two of the cultural and heritage precinct.
Deputy Head of Libraries and Heritage at the eThekwini Municipality, Guy Redman, said the museum is an historical landmark and cultural tourist attraction which would not only preserve the Zulu nation's rich cultural heritage, but would also revive the history of Cato Manor.
"Our aim is to also transform the Cato Manor community, create employment opportunities and alleviate poverty in the area. Through this museum, we will be able to tell our own stories and educate people about our rich heritage," said Redman.
The museum will also house the offices of the Zulu monarch. In 2011, during the reburial of King Goodwill Zwelithini's mother, Queen Thomozile Jezangani Ndwandwe Zulu, the eThekwini Municipality stated it would build a R300 million precinct to commemorate Zulu heritage.
Every year the King Goodwill Zwelithini Foundation and the eThekwini Municipality hold an annual Queen Thomozile weeklong memorial event.
The event aims to promote tourism and boost the economy of Cato Manor and the City. The celebrations are filled with of cultural activities and they bring together people of different races and backgrounds.
This year's celebration will take place in September in line with Tourism and Heritage Month. The museum gives community members and learners an opportunity to tell thier stories and learn about their heritage.    
*Simphiwe Dlamini works for the eThekwini Municipality