Local government
The Chris Hani District Municipality in the Eastern Cape is playing a key role in creating jobs and fighting poverty in the area.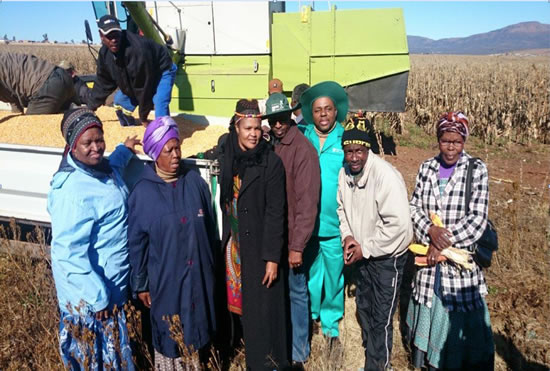 The municipality, in partnership with various stakeholders, local farmers and the private sector, made contributions to support the Qamata and Bilatye Irrigation schemes.
Before project implementation, communities and local farmers were consulted and agreements were made on how the project should be conducted and which land would be used for production.
The Chris Hani District Municipality contributed R2 million towards the input costs, the Grain Farmer Development Association contributed R1.6 million to help with crop insurance and application of lime and Omnia Fertilizer provided a loan of R6 million which was also used for input costs.
This helped the two schemes to produce between 7.5 to 10 tons of maize per hectare in the 2014/15 production season. 
Speaking during the recent visit to the two schemes, Executive Mayor Mxolisi Koyo said government wanted other communities to get involved in crop production in areas where there were favourable weather conditions and infrastructure.
"We have to understand that South Africa cannot remain or be seen as a welfare state. Men and women have to stand up and get busy if there is to be any food on the table," said Mayor Koyo.
He added that the Ncortha, Qamata and Emalahleni areas have also been earmarked to pilot Agri-parks.
"After five years 70 per cent of the Agri-parks shareholding will be given to local people."
According to Mayor Koyo shareholding of the planned milling plant will also be given to the people.
"There is no reason for communities to wait on the government to farm for them," he added.
* Lonwabo Kowa and Sabelo Kakaza work at the Chris Hani District Municipality.