Government has allocated more than R260 million to farmers across the country to deal with the impact of drought.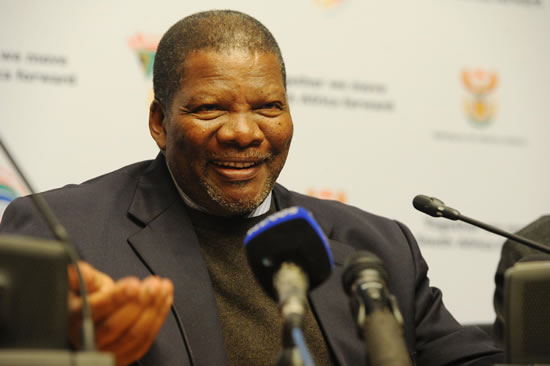 The total set aside for drought relief efforts country-wide amounts to R524 million.
Minister of Agriculture, Forestry and Fisheries Senzeni Zokwana said the funds would be distributed to farmers in consultation with the provincial departments of agriculture.
The department also spent R9 million on drilling boreholes for livestock water, disseminating early warning information and providing appropriate advice to farmers.
"There will be a provision of R36.5 million by provincial Departments of Agriculture to relieve small scale and subsistence farmers in affected provinces," said Minister Zokwana.
His department will also provide R226 million to smallholder farmers to both maintain production animals and "encourage the herd reduction through the market".
Other measures by department will include:
    Drilling and equipping affected areas for additional boreholes for livestock.
    Facilitating and supporting the revolution of credit facilities die to crop failure.
    Monitoring food prices through the Food Price Monitoring committee to inform appropriate measures are taken to ensure food security.
    Coordinating interdepartmental food nutrition security interventions to mitigate the effects of drought on farmworkers and rural communities.
The Department of Agriculture, Forestry and Fisheries is considering reprioritising conditional grants to make funds available to help farmers in get animal feed and additional water supply for their animals.
The Minister added that the department would continue providing farmers with weather advisories and warnings to guide future crop plantation and reduction of stock.
Meanwhile the Department of Rural Development and Land Reform will relocate livestock from the worst affected regions in the five regions to state-owned land where there is still better grazing land. The department is allocating almost R187 million for this drought relief intervention.
These include the provision of water for livestock in areas where boreholes can be drilled and construction of water troughs through RADP funding support and the Animal and Veld Management programme.
According Minister Gugile Nkwinti, the department has engaged some of the commodity organisations such as the sugar industry, Grain SA who will be in partnership with the Department, and the provincial Departments of Agriculture to implement the identified short term, medium and long term draught relief interventions.
"In the North West we have recently allocated 200 000 hectares of land. I am expecting the provincial government to disaggregate the land in the same way that KwaZulu-Natal did," said Minister Nkwinti.