Sport, arts and culture
Access to sport in Upington, in the Northern Cape recevied a boost recently when the Department of Sport and Recreation, together with the Sports Trust, officially handed over a multipurpose sport court facility to Olyvenhoutsdrift Primary School.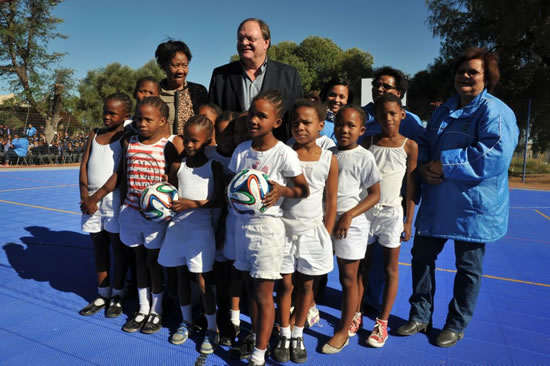 Deputy Minister of Sport and Recreation Gert Oosthuizen handed over the facility to the school during an outreach programme.
The outreach forms part of the roll out plan to increase access to sport at rural disadvantaged schools in the country by providing equipment to schools and building the multipurpose centres in accordance to the National Sport Plan.
This is to encourage mass participation of sport across the country so that all learners have the opportunity to participate in sport at all levels.
With the new multipurpose court learners will be able to play soccer, netball, basketball, volleyball and tennis. This is in a bid to drive the development of sports and healthy activities in and around the surrounding communities.
This facility has a 20 year life span, and a 15 year warranty and is environmentally friendly, which is also in line with the Sports Trust's "green" policy of helping to protect the environment.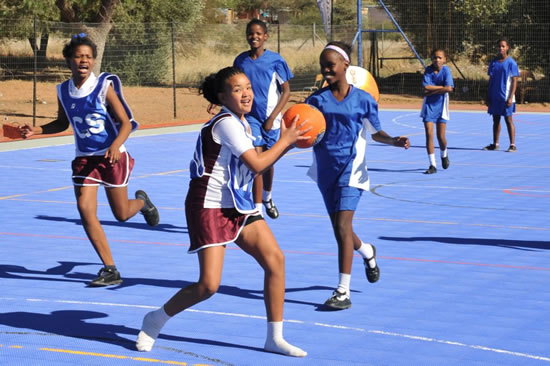 Olyvenhoutsdrift Primary School currently participates in soccer, netball, rugby, cricket, cross country running and athletics. The school has 605 learners. 
The school's top athletes are Karabo Kamfer and Anthonia De Wee, who compete at provincial level in athletics.
It is well documented that playing sport contributes to making a significant difference in the lifestyle and behaviour of children and this positive sporting influence will provide both hope and purpose to the children of this community and the surrounding schools who will be able to use this facility. 
A total of 10 schools and 10 community clubs will be able to play sport on this facility, including the host school.
Joey Links, principal of Olyvenhoutsdrift Primary School, said: "Our school is honoured and proud to be the recipient of this first ever multipurpose sport court in this area, and we sincerely thank the stakeholders for their investment into the youth and people of this community."
The current goal is to place 226 multipurpose sports court by the year 2017, and a total of 35 sports courts have been placed to date.
Source: Department of Sport and Recreation.