South Africa has for many years managed to keep a firm grip on fighting malaria infections in Mpumalanga, KwaZulu Natal (KZN) and Limpopo where the disease is most prevalent.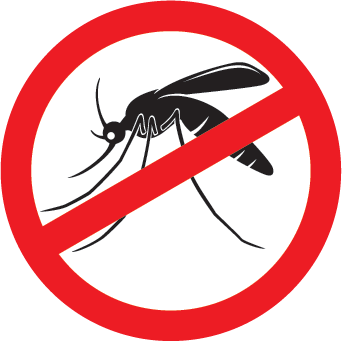 Malaria is spread via the bite of certain types of mosquitos. The mosquito may become a carrier of the disease after biting a person infected with malaria. If the mosquito goes on to bite other people, it may inject malaria parasites into their bloodstream and also infect them with the disease.
In KwaZulu-Natal, in 2000, over 40 000 malaria cases, and 340 deaths, were reported across the province, mainly in the north-eastern part.
"The province has to date managed to reduce the burden of malaria to the lowest level, where the incidence rate is now less than one per 1000," said KwaZulu-Natal Department of Health spokesperson Agiza Hlongwane.
"In 2014 the province reported 687 malaria cases with only eight deaths in Umkhanyakude, uThungulu and Zululand, which are known to be malaria areas."
"Despite the huge gains achieved so far in the province it is of utmost importance to take the malaria fight to the next level to sustain and accelerate progress towards malaria elimination," said Hlongwane.
In Mpumalanga there has also been a significant drop in malaria infections reported over the years, especially in areas that are next to the Kruger National Park where malaria is most prevalent.
"During the 2015/16 financial year we are already seeing a significant decrease in infections. There was a 29 per cent decrease of malaria infections," said Christopher Nobela from the Mpumalanga Department of Health.
Billy Teffo from the Limpopo Department of Health said the malaria cases mainly occur during the summer rainy season.
"North eastern parts of Vhembe and eastern parts of Mopani are specifically prone to malaria," said Teffo.
"Limpopo has made steady progress in the fight against malaria. In 2000 more than 10 000 malaria cases were reported in the province. Since 2001, between 1 300 and 8 000 cases were reported annually."
The province has an Indoor Residual Spraying programme
"This intervention sees 42 teams from the department visiting every household in the malaria risk areas to spray the inside walls of the houses to kill mosquitoes."
"All of these teams are fully operational and since September over 150 000 houses have been sprayed. The target is to spray another one million houses over the next few months."
Hlongwane said KZN has also implemented vector control measures that include indoor residual spraying with insecticides to control malaria.
He added that as a way of fighting the disease communities in malaria infected areas are encouraged to visit healthcare centres if they have malaria symptoms.
The Mpumalanga province has also implemented the indoor residual spraying programme in affected areas.
How to protect yourself against malaria
There are a number of ways you can protect yourself against malaria, including through the use of preventative medicine or prophylaxis.
If you travel to areas where malaria is prevalent you should ask your doctor for advice on how to protect yourself. If you suffer from medical conditions, such as epilepsy or diabetes, you must be particularly careful to consult their healthcare practitioner before visiting malaria areas.
You can prevent yourself from getting bitten by:
Wearing long-sleeved clothing and long trousers from dusk until dawn when you are outside
Putting on mosquito repellent lotions or sprays
Sleeping under mosquito nets
Staying in places that have mosquito screening on doors and windows.
What to watch out for
Malaria can develop as early as seven days after entering a malaria area and in rare cases for up to six months after leaving. Early symptoms of the disease include:
Fever
Chills
Headache
Body aches
Joint pains
Coughing
Diarrhoea
Malaria can cause serious health complications and can kill you. It is very important to see your doctor immediately if you do develop any signs of the disease, even if you do think it is just flu. Also make sure to inform your doctor that you were recently in a malaria area.
Additional reporting by Government Employee Medical Scheme