The Department of Health has made a lot of progress in promoting healthy lifestyles for South African citizens over the past year, says Health Minister Dr Aaron Motsoaledi.
The Minister's statement is contained in the department's annual report for the 2014/15 financial year, which was recently tabled in Parliament.
"In the year under review, it is evident that major strides were made towards a healthy and long life for all South Africans.
"Life expectancy continued to improve mainly due to large scale access to antiretroviral therapy in South Africa leading to long survival rates of persons with HIV," he said.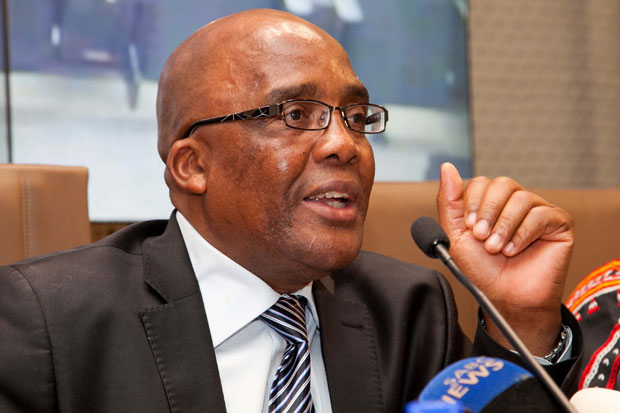 Highlighting several achievements during the period under review, the Minister said recent estimates showed improvement in life expectancy from 61.2 years in 2012 to 62.2 years in 2013.
Highlights and achievements:
The Infant Mortality Rate (IMR) estimates increased from 27 deaths per 1 000 live births in 2012 to 29 deaths per 1 000 live births in 2013.
The MomConnect Project, which is a new way for women to monitor the health of their pregnancies using their mobile phones, has been fully rolled out and more than 420 000 pregnant women have subscribed to received specially tailored health messages.
The immunisation coverage of more than 90 per cent was achieved during 2014/15.
A total of 709 396 learners had health screening during 2014/15.
More 90 per cent of girl learners aged nine years received the first dose HVP immunisation at schools.
The Minister said prevention remained the backbone of efforts to combat HIV and AIDS.
He said since the HIV Counselling and Testing campaign was introduced in 2010, over 35 million people had been tested.
"For the 2014/15 financial year, 9 566 097 people between the ages of 15 and 49 years were tested. The number of people on antiretroviral treatment increased to more than 3.1 million in 2014/15," he said.
He said significant strides were made with the medical male circumcision programme, which is one of the department's combination of HIV and AIDS prevention interventions.
Minister Motsoaledi said a total of 508 404 medical male circumcisions were conducted.
"The revision of the HIV guidelines was done for alignment with the World Health Organisation HIV Guidelines.
"The outbreak of Ebola virus disease in West Africa reminded us of the importance of basic epidemic preparedness and the importance of hand hygiene to avoid the transmission and spread of pathogens that cause communicable diseases," said the Minister.
National Health Insurance (NHI) progress
The department commenced with a project for the reference of the National Health Normative Standards Framework for eHealth in the 700 primary health care facilities, which are in the NHI pilot districts.
"To this end, the required hardware which included 3 370 computers were distributed to 698 facilities, and integrated eight health information system initiatives targeting primary health care facilities.
"The beta implementation of this project demonstrated an improved quality of routine data and a reduction in patient waiting times at administration level.
These strides are in keeping with the National Development Plan (NDP)." Minister Motsoaledi said government's main priority for the year 2015/16 is to continue with preparatory work for NHI.
"To this end, department initiated a process of developing and testing Diagnosis related Groups (DRG) as an alternative reimbursement tool for hospitals.
"Phase 1 of this programme involves developing a base DRG tool for the 10 central hospitals across the country.
"As at March 2015, the department had extracted clinical and financial data from central hospitals," he said.
For more information about HIV/AIDS call the AIDS Helpline on 0800 012 322