As the country grapples with the drought challenge, the KwaZulu-Natal (KZN) government has put plans in place to minimise the impact of the drought on its citizens, especially the farmers.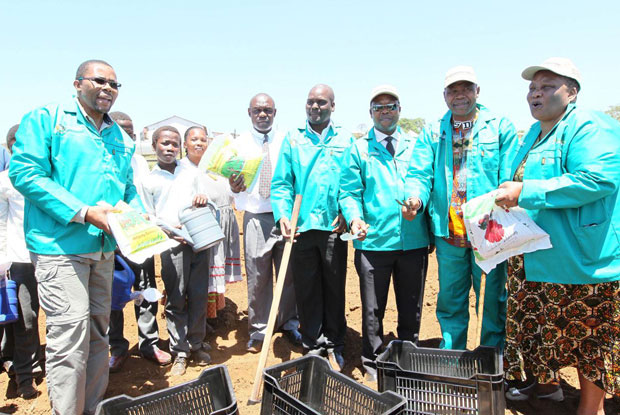 The Harry Gwala District is one of the hardest hit by the drought and has reportedly escalated from level three to level four in terms of drought effects on a one to five scale – one being the least effected and five the most effected.
The provincial government has identified soya as a preferred alternative to be grown instead of maize which requires a lot of water.
The Department of Agriculture and Rural Development (DARD), together with the Old Mutual's Masisizane Fund, launched a multimillion rand project that involves growing and producing soya beans in Umzimkhulu, in the Harry Gwala Municipality.
This private-public partnerships (PPPs) came about when the DARD and Masizane Fund identified potential land that could be used for the production of soya beans in the area.
The Masisizane Fund will inject up to R26 million for the project while the KZN DARD will be allocate 300 tractors, vouchers for implements and running costs, vouchers for seeds, business monitoring and extension services.
The project will result in 144 communal estates actively participating in growing soya beans on land covering an area of over 23 000 hectares for production  and agro-processing in the Harry Gwala Municipality.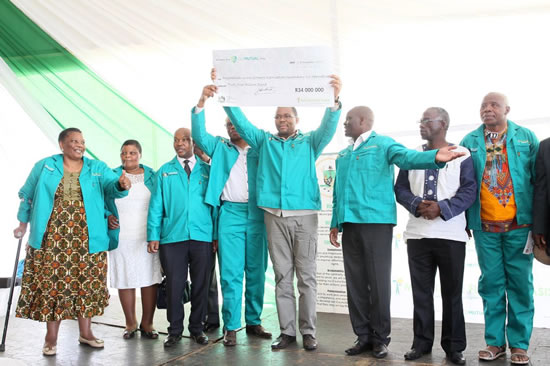 Speaking during the handover ceremony recently, Agriculture and Rural Development MEC Cyril Xaba thanked the Masisizane/Old Mutual Fund for seeing the potential in the area.
"We have a 50/50 partnership and together we will be investing over R26 million to put a total area of about 23 000 hectares under production in the Umzimkhulu area. PPPs are the way to go to free our country from the chains of poverty," said MEC Xaba.
Simpiwe Somdyala, CEO of the Masisizane Fund, said the project provides some useful lessons in stimulating rural economic development.
"When working together as a cluster, small-scale farmers can benefit from economies of scale, and ultimately make a positive impact on their communities," he said.
Umzimkhulu Local Municipality Mayor Councillor Mphuthumi Mpabanga thanked the DARD and Old Mutual for bringing this initiative in their area.
"Umzimkhulu has a high rate of unemployment among youth. There is no doubt that this project will open job opportunities for the people of this area," he said.
Mthobi Dlamini of Sihleza Cooperative said the thanked the department and Old Mutual for the development.
"Our cooperative has been struggling to get financial assistance over the years but through this help Sihleza Cooperative will never be the same again," said Dlamini.