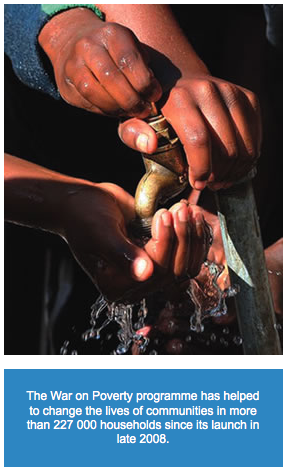 For the people of Ntunda Village in the Nkomazi Municipality, Christmas came early last year when they received the gift of clean running water. Reaping the benefits of improved service delivery in the poorest communities, is what government's War on Poverty programme is all about.
The War on Poverty programme aims to improve the quality of life in the most needy communities by providing a variety of much-needed government services. A new water reservoir has greatly improved conditions in Ntunda Village outside Malelane in Mpumalanga.
Commitment
The reservoir was opened in late October 2010, when Deputy President Kgalema Motlanthe visited the village. The visit showed government's commitment to reach people who have no or limited access to most of its services and programmes.
Ward 17 of Nkomazi Local Municipality was identified with 17 other wards in Mpumalanga as the most needy of basic government services. These include clean water, schools and clinics, as well as access to identity documents, social grants, health services, education opportunities and adult literacy programmes.
Partnerships
The Department of Social Development has registered many people in the area to receive grants. These include child-support grants, disability, foster care and old-age grants. The visit also strengthened partnerships with non-governmental and religious organisations. Such partnerships are aimed at speeding up povertyfighting programmes.
The Deputy President's visit was part of government's programme to monitor progress made in the War on Poverty.
The visit also helped the Deputy President to identify further challenges with service delivery in the ward.
Other provinces
Apart from progress made in Mpumalanga, the War on Poverty programme has also been successfully started in other provinces throughout the country. It has helped to change the lives of communities in more than 227 000 households since its launch in late 2008.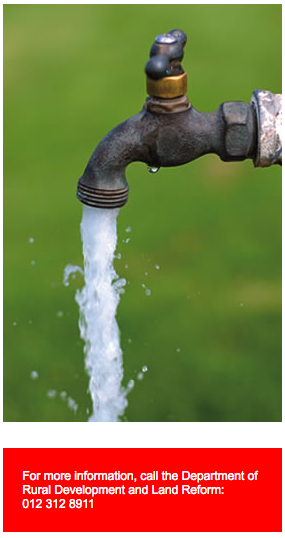 Communities that have benefited include, among others, Jacobsdal in the Free State, Bitou Municipality in the Western Cape and Lubala Village in the Eastern Cape, as well as communities in Limpopo.
Free basic services supplied to these communities include water tanks, vegetable tunnels, school uniforms and employment opportunities through programmes which form part of government's Expanded Public Works Programme.
– Mbulelo Baloyi