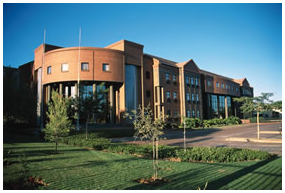 The new Companies Act (Act 71 of 2008) will be implemented on 1 April 2011, replacing the current Companies Act (Act 61 of 1973). The Companies and Intellectual Property Commission will be the implementing agent of the new Act and will replace the Companies and Intellectual Property Registration Office (CIPRO).
The new Act provides for two categories of companies:
A business plan is a written document that gives details about your business idea and how you plan to run your business. It is like a plan of action that gives step-by-step information about your business and why you think it will work.
Non-profit companies (NPC) are categorised by the following main characteristics:
Incorporated for "public benefit purpose";
Income and property not distributable to incorporators, members, directors, officers; (except reasonable compensation for services rendered);
Incorporators (three persons), 3 directors;
Apply all of its assets and income to advance its stated objects, as set out in its Memorandum of Incorporation;
A varied application of the Act, as set out in Section 10; and
A special set of fundamental rules, set out in Schedule 1, retaining the current principles concerning the objects of such companies, and restricting the distribution of any residual assets on dissolution, in addition to other matters unique to non-profit companies.
For profit companies are recog-nised as being one of the following types:
Private companies, which are comparable to companies of the same status under the old Companies Act;
Personal liability companies, which are comparable to companies contemplated in Section 53 (b) of the old Companies Act;
Public companies, which are comparable to companies of the same status under the old Companies Act; and
State-owned companies, which were often incorporated or registered under the old Companies Act, but were not recognised in that Act as requiring separate legislative treatment in respect to certain matters to avoid conflict or overlap with other legislation specifically applicable to them, and not to companies.
Close corporations
The new Act provides for the indefinite existence of the Close Corporations Act, but provides for the closing of that Act as an avenue for further incorporation of new Close Corporations. Close corporations on the register as of the effective date of the new Companies Act will continue to exist until such time as their members decide that it is in their interest to convert to a company.
So, no new close corporations will be registered once the new Companies Act comes into operation on 1 April 2011. Close corporations will automatically fall under private companies and the Close Corporations Act will be amended to provide for parity with private companies.