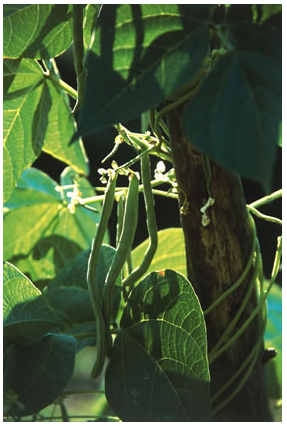 Reaching out to commercial farmers
In an effort to create jobs and increase food production, the Department of Agriculture, Fisheries and Forestry will soon be launching a call centre where people with an interest in becoming commercial farmers can get useful information, including how to access finance. This announcement by Agriculture, Fisheries and Forestry Minister, Tina-Joemat Pettersson, is in line with government's goal to create 300 000 jobs on smallholding farms. Government aims to increase the number of smallholding farmers and black commercial farmers in the next five years to help ensure that more food will be produced to meet the country's growing food security needs.
The Minister emphasised the importance of subsistence farming in the country and urged people to go back to their own backyards, as well as the backyards of their schools and hospitals to grow food crops. She said each family should have a vegetable garden and grow their own food.
– BuaNews
For more information, call the Department of Agriculture, Fisheries and Forestry: 012 319 6000 Fax: 012 319 0000
Gauteng
The Department of Social Development has taken a school for children with disabilities north of Pretoria, under its wing to ensure learners receive the best education government can offer. During a visit to the Filadelfia Secondary School in Soshanguve, Deputy Minister for Social Development, Maria Ntuli said learners with disabilities should have equal access to opportunities such as bursary schemes and institutions of higher learning. – BuaNews
Northern Cape
Floods have left many parts of the Northern Cape disaster areas since the beginning of December. More than 24 000 farmers around Upington, Kakamas and Keimoes were without work due to loss of production as a result of the overflow of the Orange River. Developing farmers are the worst victims of the floods, and as a result, some are unable to continue repaying loans to the banks, such as the Land Bank and other financial institutions that support farmers. – BuaNews
North West
By 14 November last year, more than 400 000 people in the province had been tested for HIV since the launch of the HIV Counselling and Testing (HCT) campaign in April. At least 405 650 people were screened for TB. A total of 72 279 people tested HIV positive, with 42 262 being referred for treatment. The province aims to test one million people out of its population of at least 3.2 million by the end of the campaign in June this year. – BuaNews
Mpumalanga
In a bid to reduce the rate of new HIV infections, Health Minister Dr Aaron Motsoaledi has committed to perform 1 000 male circumcisions in Mpumalanga by 2015. Mpumalanga has the second highest HIV prevalence rate after KwaZulu-Natal. To facilitate these actions, government has started a series of community dialogues, which aim to engage people in their communities to better understand their needs and challenges around HIV and AIDS. – BuaNews
KwaZulu-Natal
There is an urgent need to significantly reduce the rate of teenage pregnancy, said KZN MEC for Health, Dr Sibongiseni Dhlomo. Dhlomo, who visited New Year babies and their mothers early in the year, advised the teenage mothers he met to educate their peers about the difficulties of delivering a baby and being pregnant at such a young age. – BuaNews
Eastern Cape
Government and fuel company Sasol launched an R8 million Integrated Energy Centre (IEC) at Qunu in January. The centre will provide products such as aluminium, paraffin, diesel, petrol and gas-burner stoves.The IEC also offers services such as a library, an information centre and a community room for the benefit of the community. The project has created at least 50 short-term job opportunities while more than 10 permanent employment opportunities are foreseen. – BuaNews
For more information, call 1020