Sport, arts, culture
Arts and Culture Deputy Minister Rejoice Mabudafhasi recently opened a newly-built Bolokanang Community Library and launched the R120 million Mzansi Libraries Online in the Free State.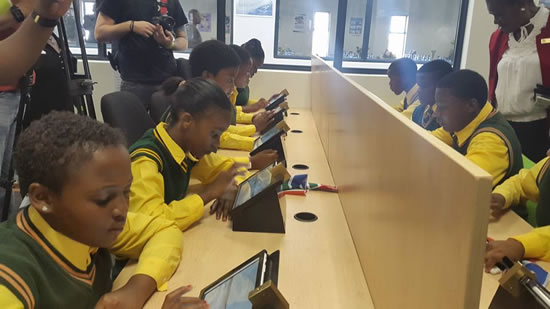 The opening of the new library and the launch of the Mzansi Libraries Online took place in Petrusburg.
The Deputy Minister said libraries play an important role in developing communities.
"Libraries play a vital role in developing communities. As the Department of Arts and Culture, we are committed to build new public libraries, specifically in previously disadvantaged communities," said the Deputy Minister.
The Bolokanang library was built at a cost of approximately R15 million and was developed as a dual purpose library that will offer services to the general community as well as to schools.
The project was funded from the Community Library Conditional Grant, which is made available by the Department of Arts and Culture to provincial departments to transform and upgrade public library services in the country.
"To date, through the Community Library Conditional Grant, we were able to build 81 new libraries, and 343 libraries have been upgraded which provide better facilities and services to their users. We are looking forward to build 23 more new libraries and upgrade 55 existing libraries in the 2016/17 financial year," said Deputy Minister Mabudafhasi.
At the same ceremony, the Deputy Minister announced the start of the Mzansi Libraries Online project, funded by the Bill and Melinda Gates Foundation to strengthen and enhance public libraries in South Africa.
The project is set to upscale delivery by increasing access to technology free of charge and ensuring uninterrupted use of ICT equipment and internet services at 667 libraries/ communities across the country.
"Apart from traditional library services such as lending, reference and information services, each of the 667 libraries including Bolokanang will offer online public internet access to the community.
"An ICT infrastructure of 30 computers, tablets and educational computer games will form part of the ICT services. A Wi-Fi area is available for users wanting to use their own equipment such as smart phones, tablets and laptop computers," she said.
A well-equipped educational toy library service will support early childhood development and provides access to educational toys, which are building blocks in the development of skills essential for learning to read, write and count.
Mzansi Libraries Online is a programme of the National Library of South Africa, in collaboration with the Department of Arts and Culture and the Provincial Library Services in all nine provinces.