Local Government
Communities across the country rely on their municipalities to provide them with access to basic services that will improve the quality of their lives. For this to happen, municipalities need to serve with care and respond to community concerns timeously.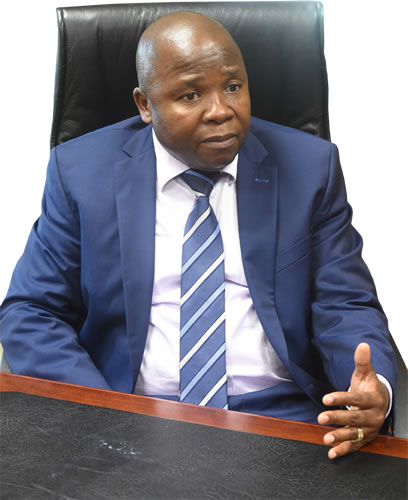 Cooperative Governance and Traditional Affairs Minister Des Van Rooyen wants to see more well-functioning municipalities across the country and is confident that the second phase of the Back to Basics Strategy will help achieve this.
In September 2014, government announced that municipalities needed to go back to the basics of delivering services like fixing potholes, collecting refuse, fixing street lights and listening to residents, among others. This led to the introduction and implementation of the Back to Basics Strategy.
Going forward, Minister Van Rooyen said the second phase of the strategy would concentrate on helping dysfunctional municipalities become functional.
During his State of the Nation Address, President Jacob Zuma said as the Back to Basics Strategy moves into its second phase of implementation, national government would engage in more active monitoring and accountability measures.
This will include unannounced municipal visits, spot checks of supply chain management processes, the implementation of recommendations of forensic reports, site visits of Municipal Infrastructure Grant funded projects and increased interventions to assist struggling municipalities.
He added that a 10-point plan of back to basics priority actions has been developed to guide the next phase and this plan includes the promotion of community engagement, which is important to enable communities to provide feedback on their experience of local government.
Minister Van Rooyen explained that the first phase of the Back to Basics Strategy helped government understand the challenges faced by municipalities across the country.
The strategy also helped government come up with clear recommendations on how to deal with the challenges faced by these municipalities.
New solutions needed
While municipalities are traditionally known to provide basic services like electricity, water and sanitation, refuse removal, rehabilitation of roads, among others, metropolitan cities are fast becoming smart cities and are now going a step further and introducing innovation into their strategies.
"The thrust of our approach is new innovative solutions for all problems. If you speak of Wi-Fi and look at the rollout of broadband facilities and the benefit of this to young people in our tertiary institutions in our cities, this is a very positive achievement to be narrated.
"But as young people grow and as they want to access information in their area, they want new systems that will ensure that they won't have to struggle to access information from sources of information like libraries.
"It is our argument that cities are built on the basis of sound economic development strategies. Without economic development in most of our municipalities, I don't think most of our problems will be addressed," said the Minister. 
The ideal municipality
The Minister said his ideal municipality is one that can overcome its challenges and meet all the pillars of the Back to Basics Strategy.
He stressed that an ideal municipality must have a positive balance sheet.
"Ideally, we want a municipality that is functional, able to provide basic services, manage its resources appropriately, adhere to good governance practices, raise and manage its own revenue and deal with issues of debt management.
"We want a municipality that is able to give an audience to the people, because at the centre of a successful municipality is our communities," he added.