Written by Noluthando Mkhize
The Department of Social Development (DSD) has launched a centre that will go a long way towards changing the lives of people with disabilities.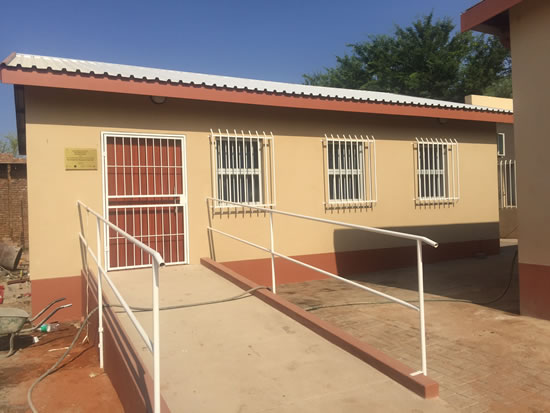 The Oasis Skills Development Centre is situated in the ZF Mgcawu municipality in Upington in the Northern Cape. About 16 000 people living with disability reside in the area. This is the highest prevalence of disabilities in the country.
The centre has assistive equipment, and an early childhood development facility with a stimulation room for children with disabilities. It also has a computer laboratory for improving children's computer skills. The computer laboratory has 22 computers, a server for Internet access, and a printer.
Speaking at the launch of the centre, Minister of Social Development Bathabile Dlamini, called for national, provincial, and local spheres of government to work together with government entities and prioritise the rights of persons with disabilities.
"This centre affords people with disabilities and youth who dropped out of school an opportunity to make a living through their own hands. People with disabilities are also learning artwork and produce furniture, garden chairs and tables."
In support of the Social Development Food Nutrition Programme, learners from within the centre have created a food garden, which contributes to providing nutritious meals to help reduce malnutrition.
According to the DSD, the area of Upington shows high levels of alcohol abuse even among pregnant women. This causes Foetal Alcohol Syndrome which affects newborn babies.  
The DSD has established 15 skills development centres to improve the living conditions of persons with disabilities.  
The White Paper for people with disabilities
The centre will also work to embrace and uphold the rights of persons with disabilities, which will help government realise the objectives of the White Paper for People with Disabilities.
The White Paper on the rights of persons with disabilities advocates for measures that will hold duty-bearers accountable and strengthen recourse measures for persons living with disabilities whose rights have been violated.
Minister Dlamini said the aim of the White Paper for People with Disabilities is to make provision for the removal of discriminatory barriers through universal access by ensuring that persons with disabilities are not segregated from mainstream societal activities. 
"It further calls for provision of barrier-free, appropriate, effective, efficient and coordinated service delivery to persons with disabilities."