Youth matters
A private-public partnership could see 2016 become a watershed year for a handful of young Mpumalanga entrepreneurs.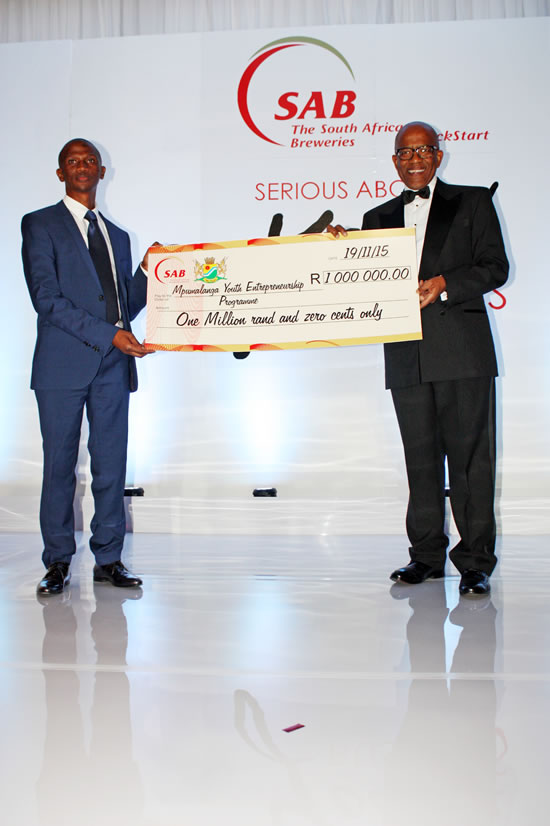 South African Breweries (SAB) KickStart has partnered with the Mpumalanga Provincial Government in hosting the Mpumalanga Youth Entrepreneurship Programme (MYEP), which will see eligible participants receiving mentorship and capital funding.
"The programme will demonstrate growth, sustainability and the impact of innovative public-private collaboration for sustainable job creation and economic growth for the country," said Simphiwe Mntambo, Enterprise Development Specialist (Youth Business) at SAB.
Thomas Msiza, spokesman of the Mpumalanga Department of Economic Development and Tourism, said it is important for government and the private sector to ensure that there is collaboration in an effort to empower the youth.
"The SAB-Kickstart programme comes at a time when our province is experiencing 37 percent (Stats SA) youth (15-34 years) unemployment, with 41.9 percent of female unemployment. We hope that through this programme, we will be able to make progress in helping the youth gain important skills that will help them start and grow their own businesses and employ other youth, therefore contributing meaningfully to employment creation and growing the provincial economy."
Over 250 applications were received in the first week, with double that eventually applying. The process of sifting and shortlisting got under way immediately after the extended closing date of 25 February and the first 50 youth from Ehlanzeni began their three-day boot camp at Sanibonani Lodge in the first week of March.
MYEP seeks to develop and support youth entrepreneurs in all districts of Mpumalanga to become successful entrepreneurs through start-up training, mentorship and seed capital.
"The initiative is intended to make a tangible and sustainable impact on the fragile lives of many start-ups owned by young South Africans residing in Mpumalanga. The young men and women selected demonstrate evidence of how serious SAB and government are about youth business in South Africa," says Mntambo.
The partnership is expected to be long-term, says Mntambo, adding that this pilot programme will dictate future developments.
MYEP was devised though a partnership formed in 2015 between the Mpumalanga Government, led by Premier David Mabuza, and the SAB, led by CEO Mauricio Leyva. Using the SAB KickStart programme, an investment of R1 million was made, with government co-investing R500 000 to help assist young entrepreneurs in the province build sustainable small businesses.
MYEP is linked to enterprise, rural and human capital development, and targets youth-owned SMMEs and cooperatives in three districts of the province.
Each district will hold a three-day boot camp for 50 youth entrepreneurs selected at pitching clinics held in those districts. SAB KickStart will aid the successful entrepreneurs with seed capital to expand their businesses.
The programme will also identify nine young entrepreneurs with the intention of providing seed capital, high-level mentorship and business development support for four months.
 Victor Mashego, Acting National President of the Youth Chamber of Commerce and Industries SA, and the project manager of the Mpumalanga Youth Biz Portal says that South Africa relies on SMMEs to combat the challenges faced by the youth.
"Through initiatives like this, more SMMEs will be created which will then assist to bring down youth unemployment in our society. We urge the youth to maximise the opportunities that are created for them."