From th

e Union Buildings: A message from the President
"Where did you vote?"
For millions of South Africans, this simple question about 27 April 1994 sets off a flood of memories, equally heartwarming and heartbreaking about a unique day in our history; a day millions of South Africans personally signed the death notice of apartheid from the privacy of their voting booths. While recalling 27 April 1994 often generates warm and fuzzy stories and images of snaking queues of voters of all backgrounds, it also produces memories of a South Africa that is light years removed from the country in which we live today.
Think of where you lived at the time; of the type of job you had or your parents occupied; think of the quality of schools nearby, or the state of the roads in your village or township. Think of how many black South Africans you saw behind the counters at post offices, banks or supermarket tills. Think of what our airports or public transport systems looked like.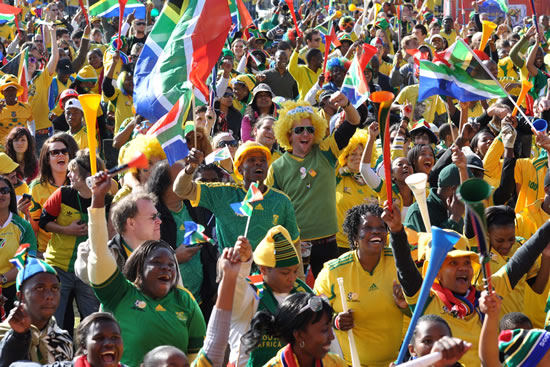 Think of how many black families prepared themselves for their sons' and daughters' graduations, instead of celebrating the success of the offspring of their white employers. Think of the millions of South Africans who had no access to water or electricity, or couldn't borrow money from banks who refused to recognise informal settlements as formal addresses.
On Freedom Day 2016 – 22 years after the eyes of the world were focused on the triumph and elation of the majority of South Africans – we all well advised again to cast back our minds and to appreciate the progress we have made as a free people. This Freedom Day, we will not only hear voices of celebration; we will hear voices of demand; voices of concern; voices that call for change. In a free and open democracy such as ours, such voices have a right to be heard. But with an open democracy comes the responsibility for all of us to listen to the voice deep inside ourselves that tells the story of how our lives, individually and collectively, have changed for the better during 22 years of freedom.
During 22 years of freedom, we have as South Africans worked together to build a better society and a stronger economy, but we have not yet succeeded in building an economy that truly belongs to and sustains – or is sustained by - the majority of South Africans. Freedom Month 2016 is therefore dedicated to "celebrating our freedom and democracy through radical economic transformation." This focus acknowledges that while South Africans who were once divided have in the course of more than two decades built a fundamentally peaceful and harmonious society, we are still confronted by poverty, unemployment and inequality.
The need to develop the skills of all South Africans and place the economy in the hands of the majority of our people – as part of building an inclusive economy – is the most critical shortcoming of our nation's development since 1994. In 2016, South Africa is not only challenged to meet the needs and aspirations of South Africans who qualified, based on their age, to be in the voting queues in 1994. We also have to provide for the post-1994 generation, millions of whom will share the voting queues with us for the first time in 2016.
An inclusive economy, that creates opportunity for all – from early childhood learning to post-graduate qualification – and which fully exploits the capability, passions and ideas of all South Africans is our most pressing priority. From broad-based black economic empowerment and employment equity, to the recently instituted Black Industrialists Programme and the priority given to local procurement on infrastructure projects, government is doing its best to kickstart radical economic transformation.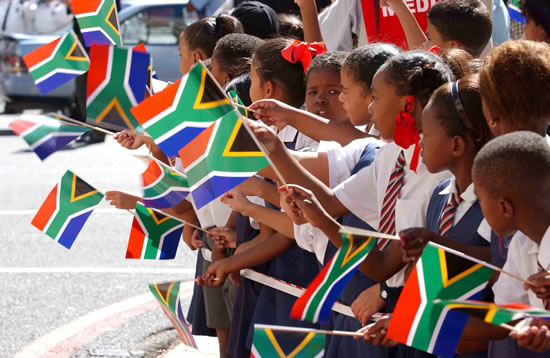 As with everything in which our country has succeeded in the past 22 years, government is never alone – and does not want be alone – in moving South Africa forward. Our National Development Plan sets out the recipe for partnership among all sectors of our society in achieving a better life for all. All South Africans must put their shoulder to the wheel to develop a future that is even brighter than our shared achievement since 1994. Our future must draw inspiration from our past, and we must keep reminding ourselves of the challenges we have already overcome.
In 2016, we are surrounded by anniversaries that illustrate the road we have travelled. This year is the  26th anniversary of the release of President Nelson Mandela from prison. It is also the 50th anniversary of the declaration by the National Party regime that District Six would be a whites only area, leading to the forced removals of more than 60 000 residents. The year 2016 also marks the 20th anniversary of the signing into law by Madiba, of the Constitution of the Republic.
It marks 60 years since the women's march to the Union Buildings and 40 years since the landmark 16 June student uprising in Soweto.
Last month we commemorated 30 years since the ambush and brutal killing of the Gugulethu Seven by the apartheid police in March 1986. When we look back in 2016 on how life has changed in our country since 1994, we must all find the hope and inspiration to declare that we will build a better South Africa day by day, brick by brick until we realise our National Development Plan's Vision 2030, which is just 14 years away.
Let's get on with the work!