Written by Noluthando Mkhize
Exploring the world of astronomy is now a reality for learners from Gauteng and surrounding areas, thanks to the Chinese government's donation of a planetarium to the Department of Basic Education (DBE).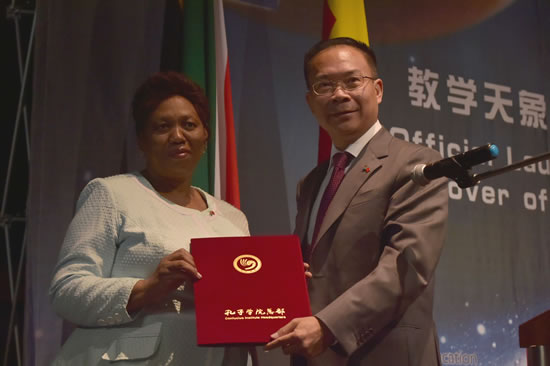 A planetarium is a theatre made for educa-tional and entertaining shows about astronomy.
Situated at the Sci-Bono Discovery Centre in Johannesburg, the centre hopes to grow interest in science, mathematics and technology among learners. 
The planetarium will benefit learners and community members who will get an opportunity to learn about the development of the telescope through entertaining, educational 3D movies and other things. Learners will also enjoy shows that include space­bound viewing of the universe through night software.
The planetarium caters for 30 people per show and the shows are between 30 and 45 minutes long.
Speaking at the official launch of the planetarium recently, Basic Education Minister Angie Motshegka said she wanted learners to learn as much as possible about celestial bodies – the planets, stars, moons, comets and asteroids.
"It's important to learn about how they affect our own planet and how they could affect it in future. This sums up the importance of the planetarium," said Minister Motshekga.
She added that the donation was part of an ongoing agreement signed by the South Africa and China.
In 2013 two countries signed a cooperation agreement that ensures South Africa  learns from China about curriculum development and implementation, mathematics, science and technology education, teacher training and development, vocational education and training, research and development to improve training.
Li Song, who represented China, said there are sound relations between the two countries. He added that he was pleased that South Africans were learning the Chinese language, Mandarin.
"The planetarium will enhance maths, science and technology and further promote working relations with South Africa," he said.
Curriculum development and implementation
The Minister said as part of curriculum development and implementation, the Gauteng Department of Education is piloting the teaching of Mandarin in South African schools, mainly in the Tshwane South District.
"There are 14 schools which are currently teaching the Chinese language and 13 new schools have been proposed for 2016."
During the event, the Chinese government also donated 2 000 textbooks, which will help in the teaching of Mandarin in schools until a South African textbook is developed.
"We are also looking at establishing e-Learning classrooms for the pilot schools teaching Mandarin. We want our children to be able to communicate on an international scale," she added.
Teacher training and development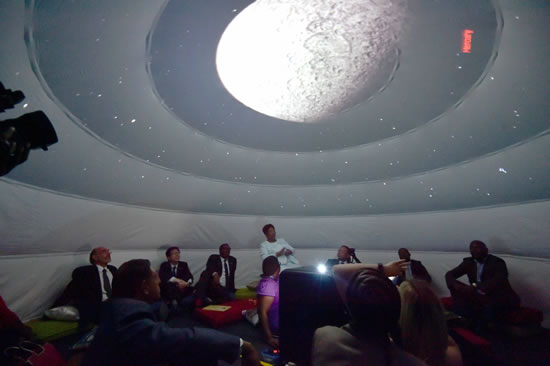 With regard to teacher training and development, Minister Motshekga said the Chinese government had committed to organising experts to compile Chinese language textbooks that were suited to South African conditions.
"The Chinese government will also send 100 teachers and volunteers every year, for the next five years, to mentor and support local teachers of Mandarin. They will train 200 local Chinese language teachers each year, for the next five years, through local Confucius Institutes and provide Confucius Institutes' Scholarships in China."
The Confucius Institute is a non-profit public educational organisation affiliated to the Ministry of Education of the People's Republic of China. Its aim is to promote Chinese language and culture.
The Chinese will also send a language advisor to work on setting up systems for the introduction to teaching Chinese language in South African schools.
The Chinese government has also committed two scholarships to the DBE.
"Already, the Chinese government has availed two spots in its annual scholarship opportunities offered to South Africa. The DBE is working with the Department of Higher Education and Training to select the two candidates for the scholarship."
"These scholarships will be for two students, for a full teaching qualification in China. The DBE will select two matriculants to take up two spaces," said Minister Motshekga.