Local government
Steve Tshwete Local Municipality has retained its Blue Drop status and continues to be the top-performing municipality in Mpumalanga in this regard.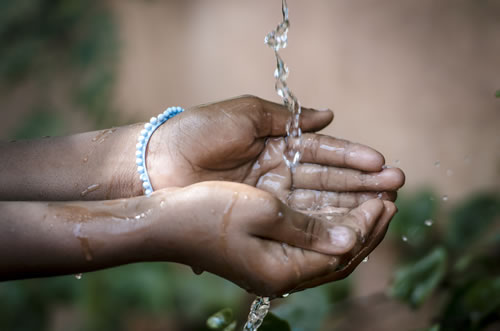 Prudence Magutle, spokesperson for the municipality, said its Blue Drop status is a clear indication of the service provided to communities to ensure that they enjoy quality drinking water.
"Blue Drop status encompasses so much more than water quality alone, it includes service delivery in its entirety, from qualified competent staff to maintenance," said Magutle.
The Blue Drop Certification Programme, led by the Department of Water and Sanitation, allows for proactive management and regulation of the quality of drinking water based on legislated norms and standards, as well as international best practice.
Magutle added that this is the fourth time that Steve Tshwete Municipality has achieved Blue Drop status.
"We have achieved Blue Drop status in 2010, 2011, 2012 and now 2014."
Magutle said Steve Tshwete Municipality has a committed chemical analyst who took ownership of the whole process to obtain Blue Drop status.
"Our analyst ensures compliance with all the requirements of the Department of Water and Sanitation for Blue Drop Certification, taking ownership of our duties and doing our utmost to performing with excellence."
According to the Department of Water and Sanitation, for the 2014 Blue Drop report, the municipality attained a score of 97 percent and five of its systems got Blue Drop certification, namely Hendrina, Middelburg/Mhluzi, Komati Power Station, Arnot/Rietkuil Power Station and the Hendrina Pullenshope Power Station.
The incentive-based regulation Blue Drop Certification Programme was developed in 2008.
It involves the auditing of municipal water supply systems based on defined assessment criteria per audit cycle.
The assessment criteria includes drinking water quality compliance, as prescribed by the South African National Standards, and water safety planning, which focuses on risk management.
As part of its effort to implement water conservation and demand management, the Department of Water and Sanitation introduced the No Drop criteria in the audit cycle, which contributed three per cent to the overall Blue Drop score.
The No Drop criteria involves water use efficiency and water loss management within a system and will assist municipalities to reduce the high volumes of water lost during purification and distribution.
Magutle said that it was not easy to get Blue Drop Certification, and it required hard work and dedication.
"Initially, the task of monitoring and collecting information and data seems impossible and daunting.
"Once you take the first step regarding the criteria, you need to maintain effective monitoring systems, from analysis data to incident protocol. Allow the system to lead you," she advises other municipalities.
She also encouraged management of municipalities to support and aspire to get Blue Drop status, which is in the best interest of community members.