What is NHI?
The National Health Insurance (NHI) is a health financing system that is designed to pool funds to put quality, affordable personal health services within reach of all South Africans based on their health needs, irrespective of their socio-economic status.
The insurance aims to ensure that every South African can enjoy comprehensive healthcare services free of charge at accredited health facilities such as clinics, hospitals and private health practitioners using an NHI card.
These services will be delivered through certified and accredited public and private providers to improve access. The services will be delivered closest to where people reside or work.
How the NHI will be funded
The insurance scheme will be established through the creation of a single NHI Fund that will buy services on behalf of the entire population.
NHI will be funded through a combination of various mandatory pre-payment sources, primarily based on general taxes.
This funding mechanism will ensure income cross-subsidisation between the rich and the poor, between the healthy and the sick, between the employed and unemployed, and bet
User fees or co-payments will not be charged when you use the services covered under NHI.
NHI coming into operation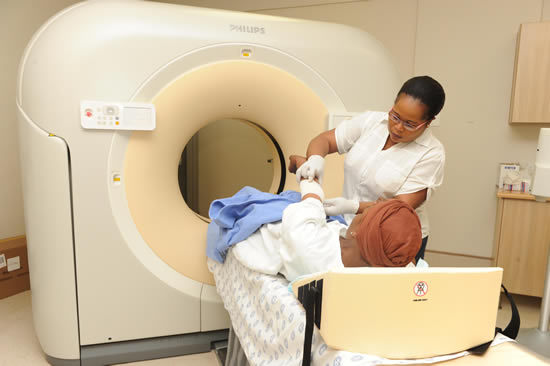 NHI will be implemented in three phases over 14 years. Pilot projects started in 2012 in 10 districts around the country. The first phase extends from 2012/13 to 2016/17.
The pilot sites are Dr K Kaunda in North West, Pixley ka Seme in the Northern Cape, Thabo Mofutsanyane in the Free State, Eden in the Western Cape, OR Tambo in the Eastern Cape, Gert Sibande in Mpumalanga, Vhembe in Limpopo, Umzinyathi and Umgungundlovu in KwaZulu-Natal and Tshwane District in Gauteng.
The Ideal Clinic programme is being implemented, and health establishments will be inspected and certified by the Office of Health Standards Compliance (OHSC).
The first phase will include reviewing, amending and enacting legislation on NHI; establishing the NHI Fund; implementing population registration so that people can receive an NHI Card; refining clinical protocols and treatment guidelines; developing reimbursement strategies such as the diagnosis-related groupers; beginning the certification process by the OHSC; accrediting service providers by the NHI Fund in preparation for contracting with NHI; and developing processes for monitoring and evaluation.
The second phase of NHI implementation will include, among others, putting into use a fully functional NHI Fund and its governance structures; and determining and mobilising additional revenue
The last phase of implementation will include expanding certification and accreditation to private providers so that they are ready to contract with the NHI Fund.
Registering for services under the NHI
To register for NHI, you must go to an officially designated registration facility. The registration facilities or centres will be announced when the registration process starts. The facilities will issue NHI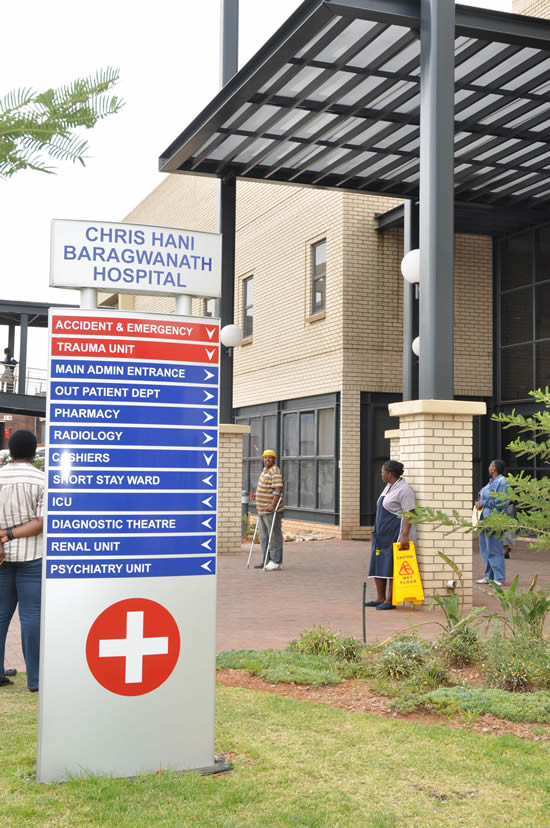 cards.
Vulnerable groups – such as women, children, older persons and people with disabilities, orphans, adolescents and rural populations – will be prioritised for registration.
South African citizens and permanent legal residents must produce their South African IDs and/or identity cards when registering for NHI.
Refugees and asylum seekers must produce their passports and/or official permits confirming their status.
NHI will ensure that you are able to access health services as you move throughout the country.
Role of medical schemes under NHI
Medical schemes will still exist under NHI. However, as NHI is gradually implemented, the role of medical schemes will slowly adapt to the transformed NHI environment.
No one who is eligible to pay NHI taxes can opt out of paying these taxes even if they choose not to use services that are bought through NHI. In the long run, medical schemes will eventually offer top-up health insurance for services that are not part of NHI benefits. This could include payment for medicines not covered by NHI.
Membership of medical schemes will be voluntary.
Services that are not covered under the comprehensive NHI service benefit will be paid for by the patient or through top-up cover offered through the evolved medical scheme of your choice.
Primary Health Care under NHI
Primary Health Care (PHC) will form the basis of NHI as it will be the level of care most accessible to the population.
PHC services will be bought from accredited public and private healthcare providers. Accredited private healthcare providers will be required to be organised into multidisciplinary practices that are able to deliver comprehensive PHC benefits. The quality of services at the PHC facilities will be improved through the Ideal Clinic model.
* By the Department of Health.
Public consultations on the NHI are ongoing. For comments and for points of further clarity on the White Paper on NHI please contact:
Department of Health
Private Bag X828
Pretoria 0001
Contact: Tel: 012 395 9248
Email: nhi@health.gov.za