HIV AND AIDS
TEENS TOUGHT ABOUT HIV/AIDS BY GRANNY ACTION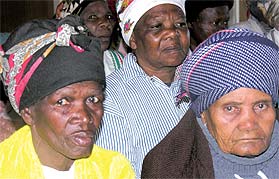 Nokhanya Booi is an elderly grandmother who does not know her age. But she is old enough to have surprised her teenage grandchildren when she started teaching them about sex related matters. They found it very strange that their 'makhulu' (grandmother in isiXhosa), would know about HIV and Aids and other sexually transmitted diseases, and the dangers of unprotected sex.
Things have changed
Booi lives in Kubusie Village in the Eastern Cape. Here, elderly grandmothers often drink traditional beer with their friends to keep them busy. They mostly talk about cattle, rain, drought and ploughing the fields. But the grannies also talk about problems facing today's parents and the youth. They do this in a very careful way, because in the old days, the elders would not talk openly about family issues, sexual diseases and abuse - it was not acceptable. But it is clear that things have changed in Kubusie and surrounding villages in the Amathole District Municipality.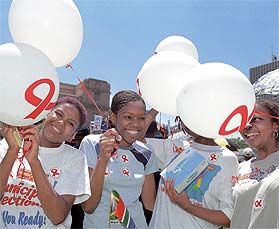 Talking openly
Now grandmothers as old as 80 years say issues of HIV and Aids, rape and abuse are not only for the leaders and those who can read and write. They have joined a project called Age-In-Action where they talk openly about their grandchildren's sexual behaviour and the dangers of unsafe sex. It was the same project that helped Booi open up and talk about sex with her grandchildren without any difficulties. 'My daughter died of Aids,' Booi said. 'I am now looking after her three children. I tell them what killed their mother and that if they don't protect themselves, they too will die.'
Workshops
The Age-In-Action project was started by the Community Information, Empowerment and Transparency Trust in May this year. The trust is a non-government organisation that finds ways to close the gap between the elders and the youth in the fight against HIV and Aids and other problems affecting communities. The elders meet three times a week where they share experiences on how HIV and Aids affects their lives. They invite social workers, health workers and other organisations that deal with women and youth development in the villages to give workshops. Matters like HIV and Aids and how to use condoms and other contraceptives are discussed.
'Children having sex'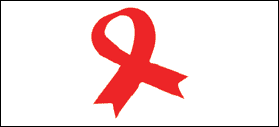 At a recent workshop, the elders received certificates. Grandmothers talked about how the project had changed their lives and the lives of the entire community. 'We have realised that our children are having sex and there's nothing we can do to stop them,' said Nomtazi Nogqala (66). 'All we can do is help them protect themselves.'
Avoid infection
She said she had little chance of being infected with HIV and Aids. But her grandchildren could die of Aids-related diseases and she could teach them how to avoid being infected.
First of its kind
Ncumisa Ngxowa of the Community Information, Empowerment and Transparency Trust in the Eastern Cape, said the project was the first of its kind. Grandparents are often the ones who have to raise their grandchildren. The project empowers them to talk to their grandchildren about these issues and to teach them how to protect themselves. The project was sponsored by the Conflict and Governance Facility, which is a partnership between government and the European Union.
- Ndivhuwo Khangale
For more information on Age-In-Action projects in the Amathole District, contact: 
(043) 722-0655, or 
083 597 1631
For more information on HIV and Aids, call the Aids Helpline on
0800 012 322