FESTIVE FOCUS
NO VIOLENCE AGAINST WOMEN AND CHILDREN
 For most people the festive season is when they have good times with their families and friends. But this is also a time when alcohol and drug abuse increase.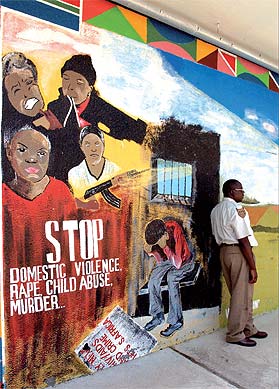 While many people will be dancing and singing 'Happy New Year!', some will be burying their loved ones due to death caused by abuse. Some, mostly women and children, will also suffer at the hands of husbands and fathers who will rape, beat and direct all sorts of abuse at them.
16 Days of Activism
During this time, we also hear of people being killed and killing themselves after drinking too much alcohol or overdosing on drugs.
To make everyone more aware of women and children abuse, and the abuse of drugs and alcohol, government has started the '16 Days of Activism for No Violence Against Women and Children.
Show support
The programme runs every year from 25 November (the International Day of No Violence against Women) to 10 December (International Human Rights Day).
During this period, people are encouraged to show their support for the fight against abuse by wearing a white ribbon.
There will also be a postcard campaign where the public will give their support by signing and returning the special postcard. They will raise R2 per postcard returned. This money will benefit victims of abuse.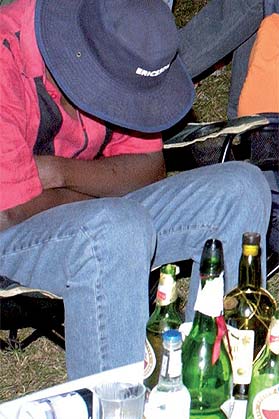 365 Days of action
To mark the 16th anniversary this year of the international project, it has been extended to a year-long programme. It is called '365 Days of Action to End Gender and Child Directed Violence.'
The programme is headed by the Deputy Minister of Provincial and Local Government, Nomatyala Hangana. She stressed that the new project was not replacing the 16 Days programme. 'It is meant to support and strengthen the fight against violence against women and children', she said.
Victims of abuse and violence must be assured that there is help. Hangana encouraged all victims to come forward for legal advice and the necessary support.
- Ndivhuwo Khangale
SUPPORT FOR WOMEN AND CHILDREN
National Crisis Helpline (Lifeline)
0861 322 322
People Opposed to Women Abuse
(011) 642-4345
Stop Gender Based Violence Helpline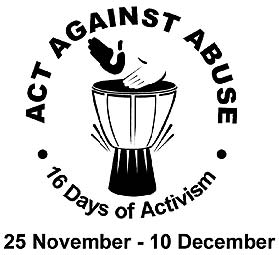 0800 150 150
Childline
0800 055 555
OTHER USEFUL CONTACTS
Family and Marriage Society of SA
(012) 460-0733
Alcoholics Anonymous
0861 435 722
South African National Council on Alcoholism and Drug Dependence (SANCA)
(011) 781-6410
For more information, call 1020