Tshepo Mofokeng* is a nine-year-old boy who at times feels the need to be alone because he has difficulty socialising with other people.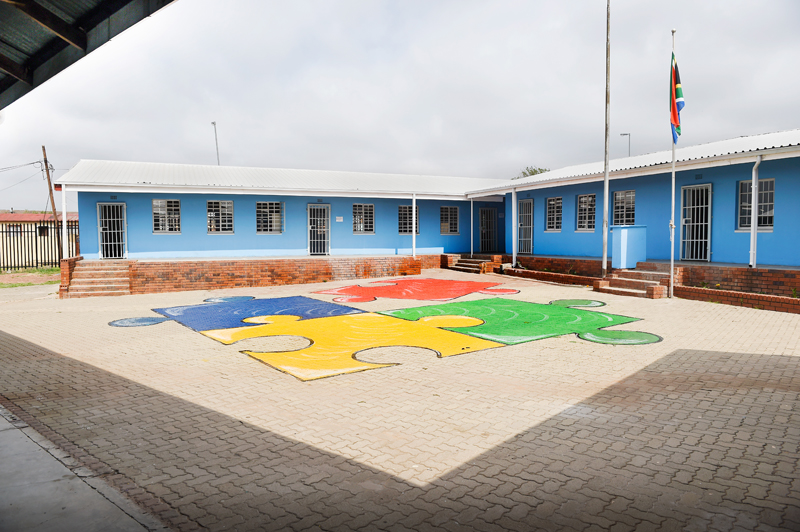 Sometimes during class he runs outside and plays by himself.
Although this behaviour may be misunderstood by some, his teachers at the newly opened Thulasizwe School for Autism in Orlando West in Soweto understand his actions. Mofokeng was diagnosed with autism by a neurologist and psychiatrist a while ago, which explains his behaviour.
Autism is a mental condition present from early childhood. The condition is characterised by difficulty in communicating and forming relationships with other people and in using language.
The acting principal of Thulasizwe School for the Autism, Florence Dzedzemane, said the educators who work at the school have been well trained to teach children with special needs and they understand children like Mofokeng very well. They know that sometimes he feels the need to be isolated or away from his classmates.
"Some children with autism feel overwhelmed when they are in a large crowd. Some parents cannot take them to malls for example. It's a condition that needs to be understood and parents should educate themselves about the condition."
She added that the school, which was recently opened by Gauteng MEC for Education Panyaza Lesufi, caters for children who have been diagnosed with autism.
This is in line with a commitment made by MEC Lesufi during the Lighting of the Mandela Bridge for Autism Day in April 2015, when he said that the department would establish 18 new special schools. He assured the attendees that these schools would include schools that would offer curriculum and support programmes for learners with autism spectrum disorder. 
The Soweto school was designed to cater for children from Orlando East and West, Dobsonville, Protea Glen, Meadowlands and Diepkloof.
Dzedzemane said that the school has 65 learners, ranging in age from three to 21.
She said some of the children attending the school were taken from surrounding special needs schools so that they could be taught in a school specialising in autism.
"We have eight learners in each class and there is an educator and a class assistant to help the educator in every class."
The school consists of an early childhood development phase, foundation phase, middle class, senior and vocational phase.
Dzedzemane said the school follows its own curriculum that is designed for children with autism.
"The learners are taught numeracy, language and life skills. This is to help them to learn how to interact with people on the outside.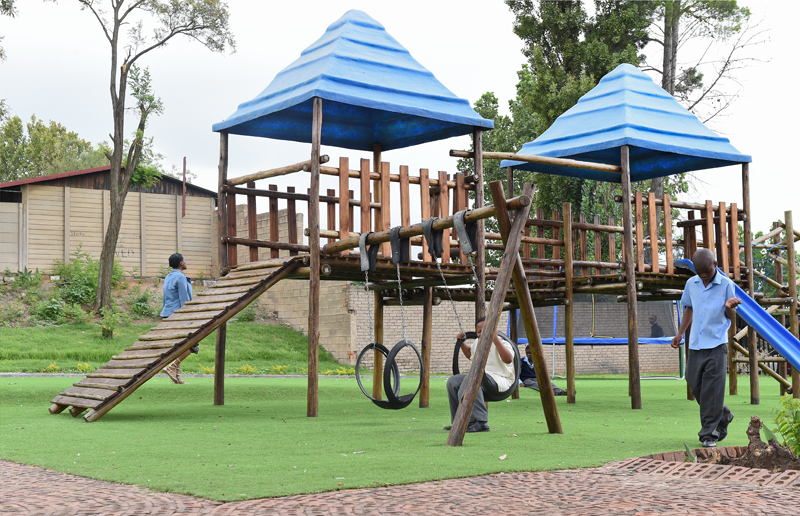 "In the vocational class where the learners are a little older, we teach skills of daily living like how to make a sandwich, for example. We will be starting a garden for these learners to teach them how to grow plants and look after them."
She adds that learners with autism are very good at imitating what they have been taught.
With regard to the response of the opening of the school, Dzedzemane said it has been overwhelming.
"It is clear that the Department of Education did a good thing by opening this school because the need is big."
She did, however, caution the community to educate themselves about autistic people.
"It is important for the community to understand children with autism and to accept them because they are also part of our community. People must learn to interact with autistic people."
The school has special rooms, including an occupational therapy and physiotherapy centre, nursing room, gross motor room and sensory room.
Speaking at the launch of the school, MEC Lesufi said the school would include curriculum and support programmes for learners with autism spectrum disorder.
Former Gauteng MEC for Social Development Molebatsi Bopape urged communities to be vigilant by reporting families that are abusing children who have special needs because these children need love and care.
Allen Claire, an autism specialist at the Gauteng Department of Education, said the department looks at each child according to their challenges and sets a special programme for them.
"Whether it's a sensory issue or a communication issue, we help the child to overcome the challenge. Children with autism are like other kids, but need extra attention," said Claire.
*Name has been changed.