South Africa keeps moving forward – even in the face of the difficulties we are experiencing in our economy at home and internationally.
I recently delivered the State of the Nation Address on Thursday 11 February, in which I highlighted measures government has developed and is implementing to secure and to boost economic growth and create jobs. This at a time when many developed and developing countries around the world are battling.
In this edition of Vuk'uzenzele, some of the pages are dedicated to unpacking the State of the Nation Address. The articles demonstrate that government is delivering and that despite the bad global economic climate, the country is moving forward.  
The evidence you will see here is evidence that is deliberately ignored by those masters of the soundbyte – including leaders of political parties - who try constantly to suggest to the majority of South Africans that South Africa is on the verge of collapsing and that citizens have little or nothing to look forward to in their future. These doomsayers' dire descriptions of and predictions about our country are presented as if they were gospel and these prophets of doom expect South Africans to blindly accept that what they're saying is true.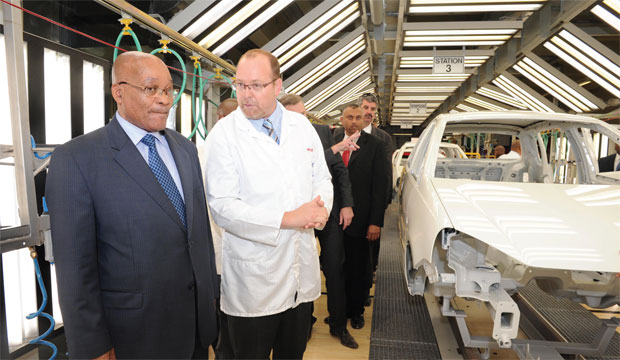 As has been our tradition since 1994, the State of the Nation Address highlights the challenges and shortcomings in our society and economy but it also places the spotlight on the many actions and programmes unfolding in government and elsewhere to create the better life for all South Africans to which all of us aspire as patriots.
Immediately before the State of the Nation Address, government met the nation's business leadership to discuss difficulties in our economy and to invite business to make suggestions that can help all of us move forward.
Government and business came together because of our shared understanding that – as I said in the State of the Nation Address – when the economy grows fast, it delivers jobs. Workers earn wages and businesses make profits. The tax base expands and allows government to increase the social wage and provide education health, social grants, housing and free basic services faster and in a lasting way.
This is how our economy works and this is how we have been able to make progress across a range of sectors in our society since the beginning of democracy in our country and even in the first 20 months of the current Administration. In 2016, we will press ahead with efforts to shield our country from the global economic storms and to reverse the legacy of apartheid that still affects us 26 years after Madiba raised his fist as a free man outside the then Victor Verster Prison in the Boland, Western Cape.
This year, we will be taking steps to fight racism; return land to South Africans who were estranged from the land under apartheid; support emerging black industrialists; invest in the education of our young people; make it easier for South Africans and international investors to contribute to our economy; make cheaper medical treatment available to South Africans through the recently established State-owned pharmaceutical company, and promote boost domestic and international tourism.
All these actions are designed to improve the quality of life in our country, improve South Africans' ability to be productive participants in our economy and make the best of the goodwill and confidence that many partners and friends in other parts of the world have in our country.
One of the sad realities of our country today – and for a number of years now – has been that of foreign partners and investors demonstrating greater belief and confidence in our country than some of our own compatriots, who prefer to talk the country down and sow hopelessness instead of giving hope.
In industrial centres in the Eastern Cape and north of Pretoria, workers in the automotive sector will know how the confidence of foreign investors in South Africa creates opportunities for thousands of workers, their families and businesses in the areas concerned.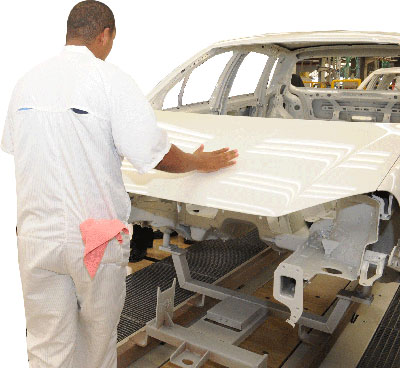 Government's incentives for the automotive sector have attracted investments of over R25 billion over the last five years from global brands such as Mercedes, General Motors, Ford, Beijing Auto Works, the Metair group, BMW, Goodyear and VW.
These are highly successful global companies that understand the challenges and opportunities at play in many markets around the world. They read newspapers too. They follow political debates closely. They follow government policy even more closely, and engage with all political parties in the markets in which they operate.
In the case of South Africa, we can be proud that we feature positively in the investment decisions of such companies for whom the world is their oyster, but who continue to see great opportunity and value in basing their operations in our country.
As South Africans, we should make it our task to know our country better and appreciate the good that is constantly unfolding around us. We should be embarrassed when people and institutions thousands of kilometres from here display such faith in our country, while we tell a different story ourselves.
Our belief in our country and our active participation in making South Africa an even better place for all who live in it is a crucial part of moving South Africa forward, because our state of mind really determines the state of our nation. Given the challenges we face in 2016, this is a critical year for all us to help South Africa move forward even further and faster.