Following the highly successful inaugural event last year, involving 403 000 learners across 473 primary schools, SuperSport recently re-launched the Let's Play Physical Education Challenge.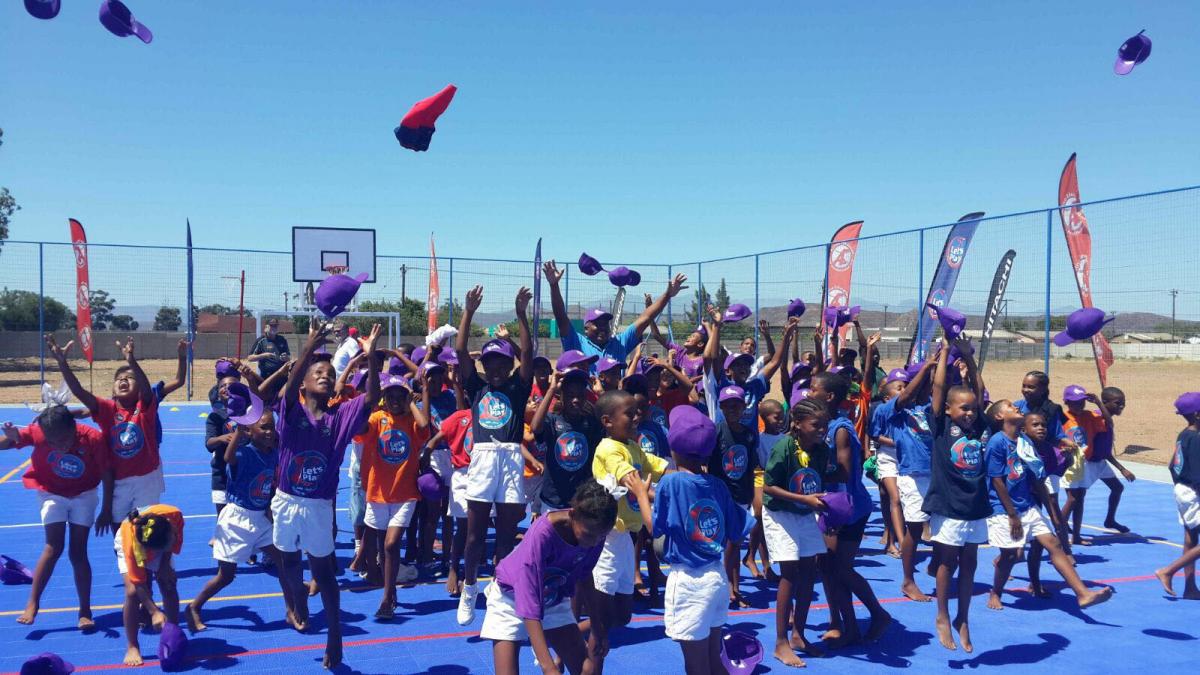 The challenge is a nationwide event targeted at Grade 4s from among South Africa's 18 000 primary schools.
It aims to reinforce the instruction of curriculum-oriented physical education and promote physical activity in all schools.
Let's Play coaching teams will target various schools each day to run the physical education challenge.
The fittest Grade 4 learners per school will compete, after which the top three schools per province will qualify for the provincial semifinal, leading to an overall provincial winner.
The final will take place at the end of October 2016.
The obstacle course challenge is designed to accommodate both boys and girls and will be standardised at every competing school.
It includes football slalom dribble, catch and throw, mini hurdles, rope pull and an agility drill, all of which are completed in a matter of minutes.
"School sport is the bedrock of sports in the country and the Department of Basic Education has taken a conscious decision to encourage learners to participate in a variety of sport activities," said Dr Granville Whittle, Department of Basic Education's Deputy Director-General for Care and Support.
While activity is the central focus of the challenge, it will also draw attention to major social issues among youngsters, such as bullying.
Ultimate Fighting Championship athlete and Let's Play ambassador Garreth 'Soldierboy' McLellan, as well as leading sports personalities, will make appearances at schools to address the issue.
"We believe that this is a meaningful way to get schools involved in physical activity, particularly as government has highlighted the need for children to become more active," said Vaughn Bishop, head of Let's Play.
"Children don't need to be superstars. The challenge is designed to accommodate everyone at primary school level."
The fittest primary school per province will compete for the title and the grand prize of a R1.3 million all-purpose, all-weather, multi-use sport court to be built at the winning school, sponsored by the Sports Trust.
The Sports Trust is an independent organisation jointly established in 1994 by the private and public sectors focusing on sport development in rural communities.
"Being able to participate in sport, provide sustainable programmes in our schools and nurture young talent is key to the future of South African sport in our country," said Anita Mathews, Executive Director of the Sports Trust. 
"We are proud to continue supporting this programme by sponsoring yet another sport court for the 2016 competition, and enhancing education through sport," Mathews said.
The Department of Basic Education, the Department of Sport and Recreation, the Sports Trust, the Physical Education Institute of SA, Unicef and MultiChoice endorse the Let's Play Physical Education Challenge.
During the 2015/16 Budget Vote, Minister of Sports Fikile Mbalula said school sport remains the only viable and currently structured mechanism through which to truly address issues of development in sport.
"To that end, we are committed to maximising access to sport, recreation and physical activity in every school in South Africa."
He said the success of the school sport programme requires well-oiled, motivated and capacitated machinery.
"Last year, a total of 726 schools were allocated sport equipment and attire as part of our rolling intervention to provide capacity to a specific number of schools.
Schools are invited to enter the Let's Play Physical Education Challenge by calling one of the following two numbers: 011 849 7411 or 079 529 8862. Schools can also email physedchallenge@activeeducation.co.za