Thousands of youth in the Imbabazane Local Municipality in the KwaZulu-Natal (KZN) Midlands stand to benefit from an agricultural programme that is expected to create much-needed job opportunities.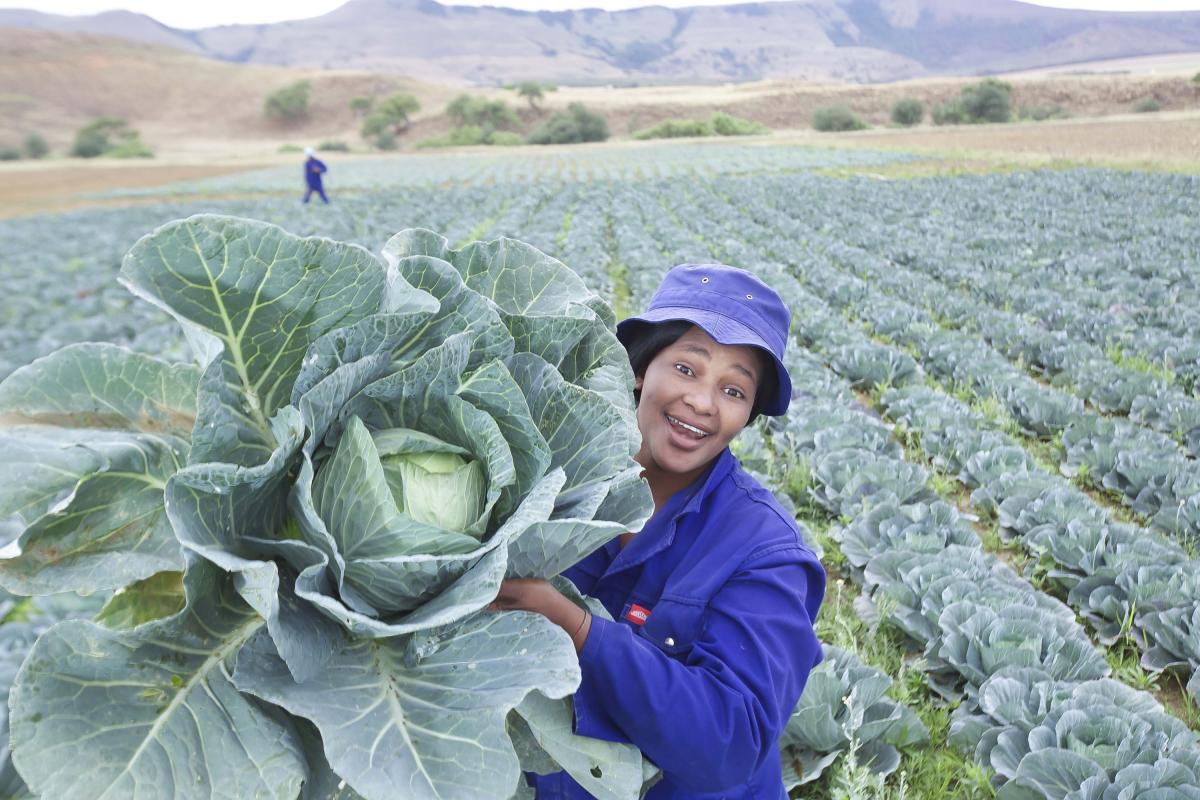 The agricultural programme is a KZN Cooperative Governance and Traditional Affairs (Cogta) initiative that forms part of government's Comprehensive Rural Development Programme that aims to tackle issues such as underdevelopment, food security, unemployment, poverty and other social ills which have become synonymous with rural areas.
KZN Cogta MEC Nomusa Dube-Ncube said the department had invested R17 million in this project – a first of its kind in the country. The project is expected to break the chains of poverty that have for years plagued the Imbabazane Local Municipality, which falls under the uThukela District Municipality.
MEC Dube-Ncube said the department was approached by local amakhosi in 2012, each of whom agreed to make available some land to grow crops with the intention of subsequently adding value to them through agroprocessing to increase their retail value.
"We believe that our people, led by the local amakhosi, have the ability to free themselves from the shackles of poverty. I have visited one of the potato farms and I was impressed with their good work. As a caring government, we will support this programme because it will grow the local economy in the traditional areas where people are languishing in poverty," said MEC Dube-Ncube.
She added that plans were at an advanced stage to build a colossal pack house where crops that had been harvested would be processed and sent to market. Negotiations also were under way with big food retailers to consider buying products from this programme.
"Our ultimate plan is to roll this programme out to other districts. I believe that with an initiative of this nature we will push back the frontiers of poverty. We are appealing to all beneficiaries of this programme to come up with new ideas. We do not want our people to sell these products raw as they are currently doing, but we want them to be innovative and process them so that they make more money," said the MEC.
All farms will employ young people who have undergone comprehensive training in agriculture to ensure that the programme will not collapse. Working under the supervision of a seasoned implementing agent, they are further mentored by local farmers in, among others, the usage of modern ploughing machinery.
One of the participants, Mbongiseni Mazibuko, said the money they earn will help them install irrigation material on their farm.
"We are now free from poverty through the help of our government," he said.
Inkosi Sibonelo Mkhize of Abambo Traditional Council in Hlathikhulu said when they approached MEC Dube-Ncube in 2012, they did not expect such a quick reaction. "This shows that our government is for the people," he said.