Smart technology is increasingly changing the lives of residents of Joburg as the city's rollout of ICT infrastructure gathers momentum.
In the next six months the city will continue to expand Wi-Fi coverage and introduce new technology that improves the interaction with residents and raises the quality of service delivery. The "Smart City" concept highlighted by Mayor Tau in his State of the City Address is starting to take shape. "Digital access is becoming as much an equity issue in our society as access to water and electricity," says Mayor Tau.
The Smart City Flagship programme has already achieved a number of milestones and will continue to be rolled out in the last half of the current financial year.
The availability of free Wi-Fi is spreading across the city. More than 100 city-owned buildings are already connected and 370 Wi-Fi sites have gone live. A wireless mesh has been introduced in Braamfontein, enabling people to connect to free Wi-Fi on laptops tablets and enabled mobile phones and download, up to 1GB per month for free.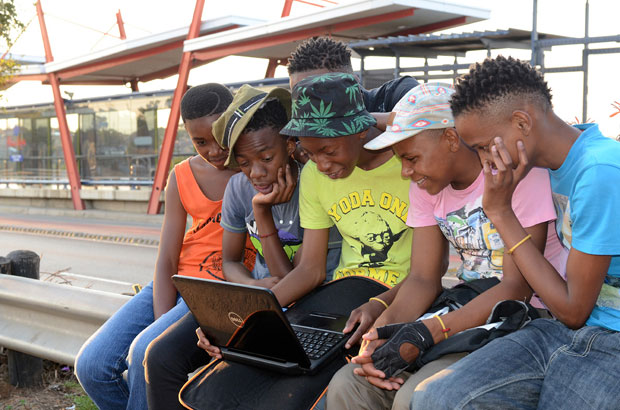 Some 35 libraries in Johannesburg are linked to the broadband network and a further 52 will follow by mid-2016. Fast and free broadband will give Joburg residents access to massive open online varsities where they can do course work and receive qualifications from internationally accredited institutions.
Unlocking Creativity
Through the #Hack.Jozi Challenge the city attracted innovative and entrepreneurial locals who came up with great ideas for digital products that will help to solve problems in their respective communities. An amount of R5 million has been set aside to support digital start-up enterprises in the Smart City.
Given the rapid migration of people towards cities, there is a growing realisation that future solutions for the most pressing issues facing humanity will have to be found in the urban spheres and led by local government leaders. Some cities are increasingly looking south, to cities such as Johannesburg, for inspiration and innovation.
This is a role that Johannesburg as an aspirant world-class African city is willing to warm up to.
Source: City of Joburg