International relations / Africa news
Neighbouring countries reach consensus on issues of mutual importance 
President Jacob Zuma and President Emmerson Mnangagwa of Zimbabwe have undertaken to strengthen economic trade and co-operation between South Africa and Zimbabwe.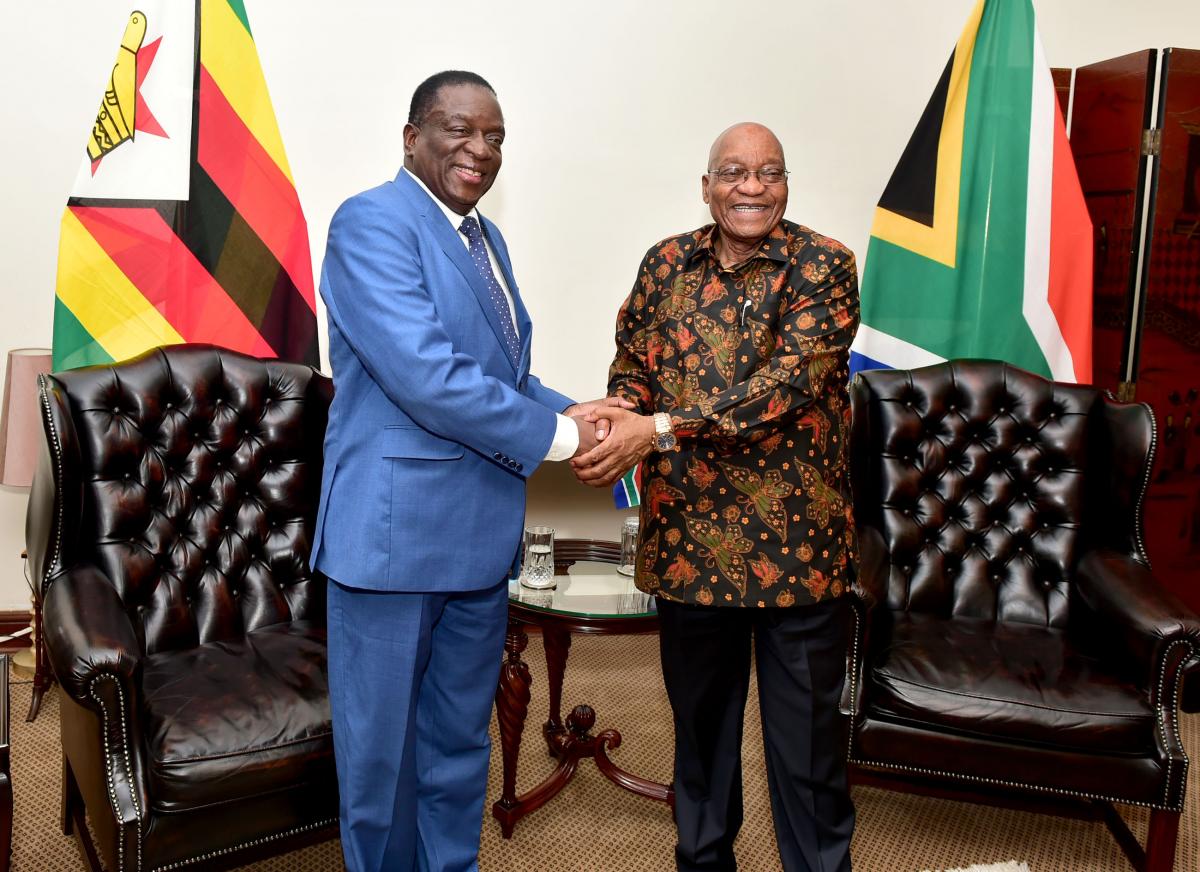 "The two Heads of State agreed on the need to strengthen economic co-operation and expand economic and trade relations between the two countries," said the Presidency. They plan to make this a key feature of the South Africa-Zimbabwe Bi-National Commission agenda in support of President Mnangagwa's mission to revive the Zimbabwean economy which has been hit by sanctions and other challenges over many years." President Mnangagwa was on his first working visit to South Africa after his inauguration on 24 November 2017. This was also his first official visit outside of Zimbabwe since he took office.
The Zimbabwean President thanked President Zuma for the warmth and hospitality provided to Zimbabweans living in South Africa.
"He appealed to the Zimbabweans to return home to put the skills that they have acquired in South Africa to great use in the rebuilding the Zimbabwean economy and development of their motherland," said the Presidency.
The two leaders share a warm history of having worked together while in exile in Mozambique, in their then responsibilities for intelligence and security services for the ANC and ZANU-PF respectively.
Among the issues discussed during the meeting was the need to strengthen historical relations between the two countries and the need to deepen these relations.
They also agreed to keep in close contact on an ongoing basis to share ideas as neighbours on political issues as well as regional, continental and international issues affecting their countries and the continent.