A partnership between the North West Department of Health, the private sector and communities is saving lives, said Health MEC Magome Masike.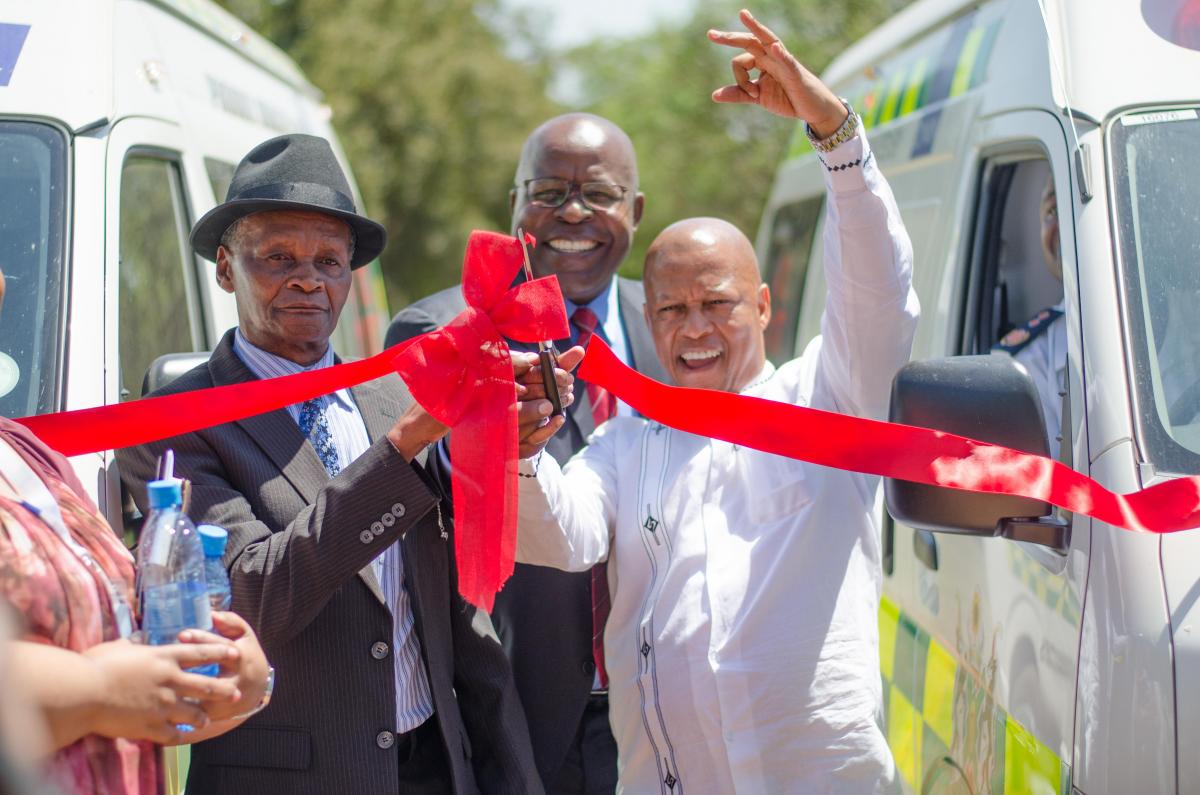 MEC Masike said the department has formed partnerships with various stakeholders over the years to improve the delivery of health services.
 
"We officially opened a new chemotherapy centre within the Radiation Oncology Unit at Tshepong Hospital Complex in Klerksdorp in 2017. The construction of the centrecame as a result of a donation by the Muslim community," MEC Masike said.
Previously, patients had to be transported to Gauteng to access cancer treatment.
"We are trying by all means to ensure that our people do not have to leave the province to get services," he explained.
Another success story is a maternity ward worth R6 million that was donated by Anglo Gold Ashanti. It was opened in May 2016 in the Botshabelo Community Health Centre in Stilfontein's Khuma Township.
According to the MEC, about 446 healthy babies have been delivered in the centre since then.
One of the challenges reported by the department was a shortage of vehicles but Lonmin came to the rescue with an R11 million donation of 17 ambulances, a patient transporter and two mobile school health units.
Four of the vehicles will be permanently stationed at the Bapong Community Health Centre, while the remainder will service the Bojanala Platinum District Municipality, which includes Kgetlengrivier, Madibeng, Moses Kotane, Moretele and Rustenburg.
Matlou Mokgotho of Moruleng in the Moses Kotane Local Municipality said that although she personally has never had to call an ambulance, she had witnessed how fellow community members struggled to get emergency services because of the unavailability of ambulances.
Lonmin's executive vice president of stakeholder engagement and regulatory affairs, Thandeka Ncube, said the company has committed to assisting the department by providing it with the resources that it does not have or cannot afford. She explained that the end goal is to ensure that all residents have access to adequate primary healthcare within their vicinities.
Future Lonmin projects include a forensic mortuary, a community healthcare centre for the Marikana community, and a multipurpose community centre for Majakaneng residents.