Thousands of beneficiaries will get a chance to break away from the cycle of poverty.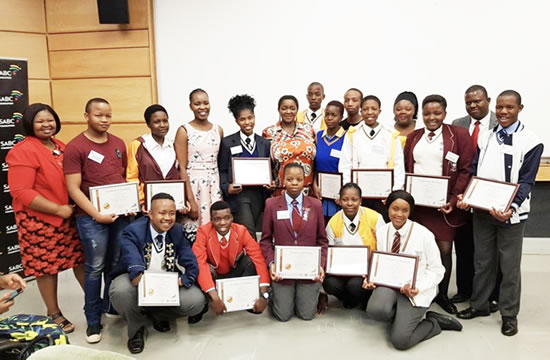 When Tumelo Mashigo was born he had little prospect of living a normal life. Shortly after his birth, doctors informed his mother that he had a rare condition called phocomelia and his hands were underdeveloped.
However, living with this condition did not deter Mashigo. Instead it gave him the fighting spirit needed to make something of his life.
Fast forward to 2017 and Mashigo was announced as the second best performing learner with special needs in the matric class of 2017 in South Africa.
He passed matric with flying colours, achieving three distinctions and being accepted by the University of Pretoria to study Public Management and International Relations.
He said without the assistance of the South Africa Social Security Agency (Sassa), his dreams would not have come true.
"My mother is unemployed so from a young age I have been getting the disability grant from Sassa, which had such a huge impact on my family," he said. 
"The grant helped my mother care for me by buying me food and all the things I required for school."
The 18-year-old from Tsakane in Gauteng completed his matric at the Muriel Brand School in Brakpan which is an educational facility for learners with special education needs. He was also the school's deputy head boy for 2017.
This was also the school that prepared the confident young man for leadership in the future.
"I have an interest in politics and helping people. I see myself as a leader and I hope that one day I will be the president of South Africa," said Mashigo.
Minister of Social Development Bathabile Dlamini said she was very proud that four of the country's top achievers were social grant beneficiaries.
"We are also celebrating the achievements of those with special needs who succeeded against all odds," said Minister Dlamini.
She said data from 2017 shows that 79.9 percent of the learners who wrote the matric final paper were grant beneficiaries and over 5 016 of them received bachelor passes while 5 997 achieved diploma passes and 2 863 received higher certificate passes.
These learners achieved 500 distinctions in subjects that include accounting, business studies, mathematics and physical science.
Dlamini added that over 400 000 pupils who wrote the final matric paper in 2017 were social grant beneficiaries. More than 200 000 passed which means that 59 percent of learners who passed matric were social grant beneficiaries.
She also announced that 14 000 social grant beneficiaries have been awarded bursaries from the National Student Financial Aid Scheme to further their education at universities and TVET colleges.
"Their achievements will inspire their peers and any other social grant beneficiaries," said Minister Dlamini.  
Did you know?
Out of the 534 484 learners who sat for their 2017 matric examination, 417 239 were social grant beneficiaries.