The passing of  South African jazz veteran Hugh Masekela stunned music loves across the world.
President Jacob Zuma has expressed his heartfelt condolences following the passing of internationally acclaimed jazz artist, legendary trumpeter, cultural activist and liberation struggle veteran Hugh Masekela.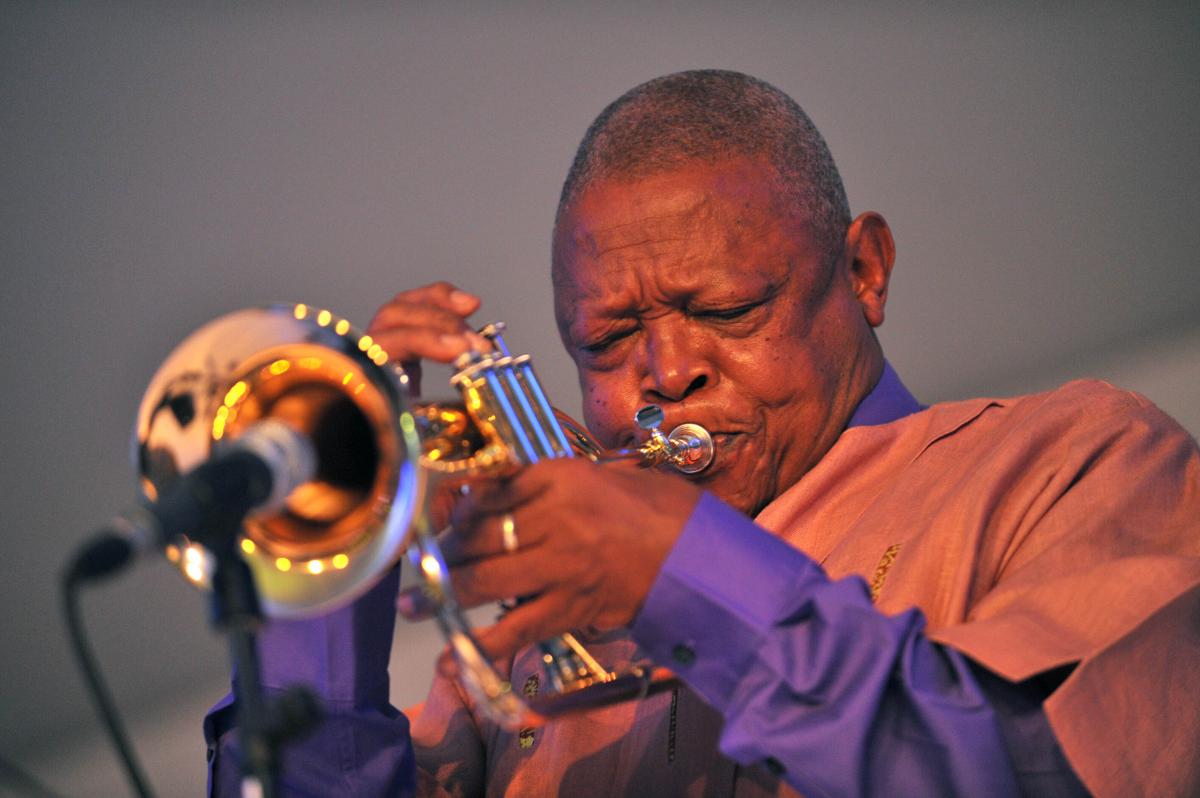 "The nation mourns one of its most recognisable signature talents in the person of Bra Hugh Masekela. It is an immeasurable loss to the music industry and to the country at large," said President Zuma.
"His contribution to the struggle for liberation will never be forgotten. We wish to convey our heartfelt condolences to his family and peers in the arts and culture fraternity at large. May his soul rest in peace."
Masekela passed away at the age of 78 following a battle with prostate cancer.
He was one of the pioneers of jazz music in South Africa whose talent was recognised and honoured internationally over many years.
President Zuma said he kept the torch of freedom alive globally fighting apartheid through his music and mobilising international support for the struggle for liberation and raising awareness of the evils of apartheid.
The world-renowned flugelhornist, trumpeter, bandleader, composer, singer and defiant political voice was born in Witbank in 1939.
At the age of 14, started playing the trumpet after seeing the film Young Man with a Horn. Deeply respected advocator of equal rights in South Africa, Father Trevor Huddleston gave Masekela his first trumpet and soon after the Huddleston Jazz Band was formed.
According to his website, Masekela began to hone his, now signature, Afro-Jazz sound in the late 1950s during a period of intense creative collaboration most notably performing in the 1959 musical King Kong written by Todd Matshikiza, and, soon thereafter, as a member of the now legendary South African group, the Jazz Epistles.
In 1960, at the age of 21 he left South Africa to begin what would be 30 years in exile.
On arrival in New York he enrolled at the Manhattan School of Music. This coincided with a golden era of jazz music and the young Masekela immersed himself in the New York jazz scene where nightly he watched greats like Miles Davis, John Coltrane, Thelonious Monk, Charlie Mingus and Max Roach.
Under the tutelage of Dizzy Gillespie and Louis Armstrong, Hugh was encouraged to develop his own unique style, feeding off African rather than American influences – his debut album, released in 1963, was entitled Trumpet Africaine.
In the late 1960s, Masekela moved to Los Angeles, where he was befriended by hippie icons like David Crosby, Peter Fonda and Dennis Hopper.
His subsequent solo career has spanned five decades, during which time he has released over 40 albums and has been featured on countless more, and has worked with such diverse artists as Harry Belafonte, Dizzy Gillespie, The Byrds, Fela Kuti, Marvin Gaye, Herb Alpert, Paul Simon, Stevie Wonder and the late Miriam Makeba.
In 1990, Hugh returned home, following the unbanning of the ANC and the release of the former President Nelson Mandela.
In June 2010, he opened the FIFA Soccer World Cup Kick-Off Concert to a global audience and performed at the event's opening ceremony in Soweto's Soccer City. In the same year, President Jacob Zuma honoured him with the highest order in South Africa, the Order of Ikhamanga.
Masekela is a Grammy award winner for "Best Contemporary Pop Performance-Instrumental". 
Hugh Masikela – a timeline
1939 – Hugh Masekela is born
1953 – Receives his first trumpet from Archbishop Trevor Huddleston
1959 – Performs in King Kong
1960 – Enrolls at Manhattan School of Music, New York
1967 – Perfoms at the Monterey Pop Festival
1990 – Returns to South Africa after 30 years in exile
2004 – Masekela publishes Still Gracing: The Musical Journey of Hugh Masekela
2010 – Received the Order of Ikhamanga