South Africa's transport museums allow us to travel back in time and understand and appreciate how much transportation has evolved and improved over the years.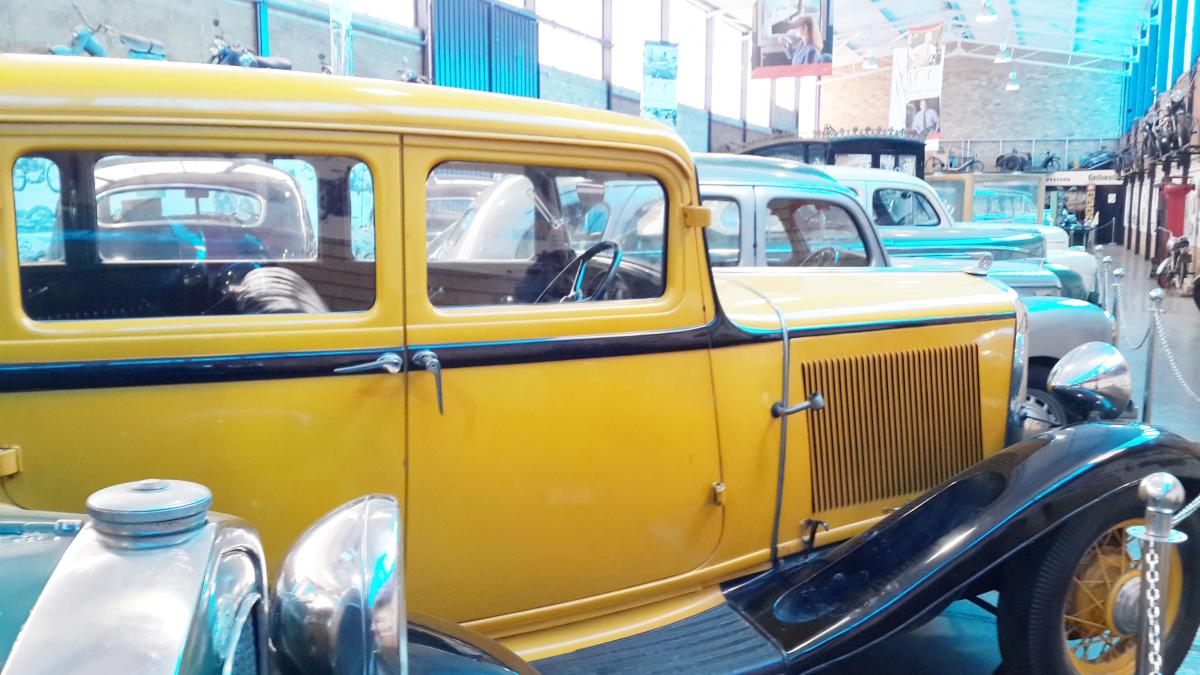 With vehicles on our roads going faster and faster, Transport Month is a good time to take a quiet stroll through the country's top transport museums and admire vehicles that got people around 100 years ago.
James Hall Museum of Transport, Johannesburg
This is one of the best transport museums in the country. It has the largest and most comprehensive collection of land transport in South Africa, with over 2 500 items. It was established by the late James Hall, together with the city, in 1964.
Displays in the museum go back to the 1870s. These include horse- and ox-drawn wagons; bicycles and motorbikes dating from 1786 to 1960, including penny-farthings and tricycles; an impressive collection of brilliant red fire engines and fire-fighting equipment; motor cars from 1900 to 1980, including an electric car dating from the 1970s, steam-driven vehicles including a 1900 Clement Panhard vehicle; buses and coaches; several solemn hearses; and solidly-built trams and trolley buses dating from 1896 to 1986.
Outeniqua Transport Museum, George
Take a train ride down memory lane at the Outeniqua Transport Museum where you will see many old steam trains.
There are 13 different steam locomotives, including a narrow gauge train; the Emil Kessler-Johannesburg first steam engine and now a national monument, imported from Germany in 1889, and transported in pieces by ox-wagon to Johannesburg; the impressive GL Garrett, the largest steam locomotive to be used together with carriages from a bygone era, such as a coach from the Royal Train of 1947; and Paul Kruger's coach and private saloons, which transported him to Maputo when he went into exile.
Motor Museum, Franschhoek
This museum displays the evolution of the motor vehicle, with over 220 vehicles, ranging from a 1898 Beeston motor tricycle to a 2003 Ferrari Enzo supercar. Antique vehicles are those built before 1904; veteran vehicles were built between 1905 and 1918; vintage vehicles between 1919 and 1930; with post-vintage until 1945, and vehicles built after that period, with examples until 1961.
The Studebaker, Rolls Royce, Buick, VW Beetle, Alfa Romeo, Ferrari, Mercedes Benz, MG, Maserati, and Ford brands are all represented.  
James Hall Museum of Transport
Telephone: 011 435 9718
Hours: 09:00 to 16:30 on weekdays, 09:00 to 16.30 on weekends, closed from 13:00 to 14:00.
Entrance is free.
The Outeniqua Transport Museum
Telephone: 044 801 8289
Hours: 1 September to 30 April:08:00 to 17:00 (except Sundays). 1 May to 31 August: 08:00 to 16.30 weekdays; 08:00 to 14:00 on Saturdays and public holidays. Closed on Sundays.
Entrance: R20 for adults, children under 12 years R10, and children under six years, free.
Motor Museum, Franschhoek
Entrance to the museum is by appointment only. Call 021 874 9002.
Entrance: R80 adults, R60 pensioners, R60 motor club members, R40 children (3 to 12-years-old)