Written by Noluthando Mkhize
Local government
The life of Nonjabulo Khumalo (36) and her six siblings will never be the same after her home was connected to the electricity grid for the first time. Khumalo, who lives in Nhlazatshe in Ulundi, north of KwaZulu-Natal, was one of 600 households to receive electricity.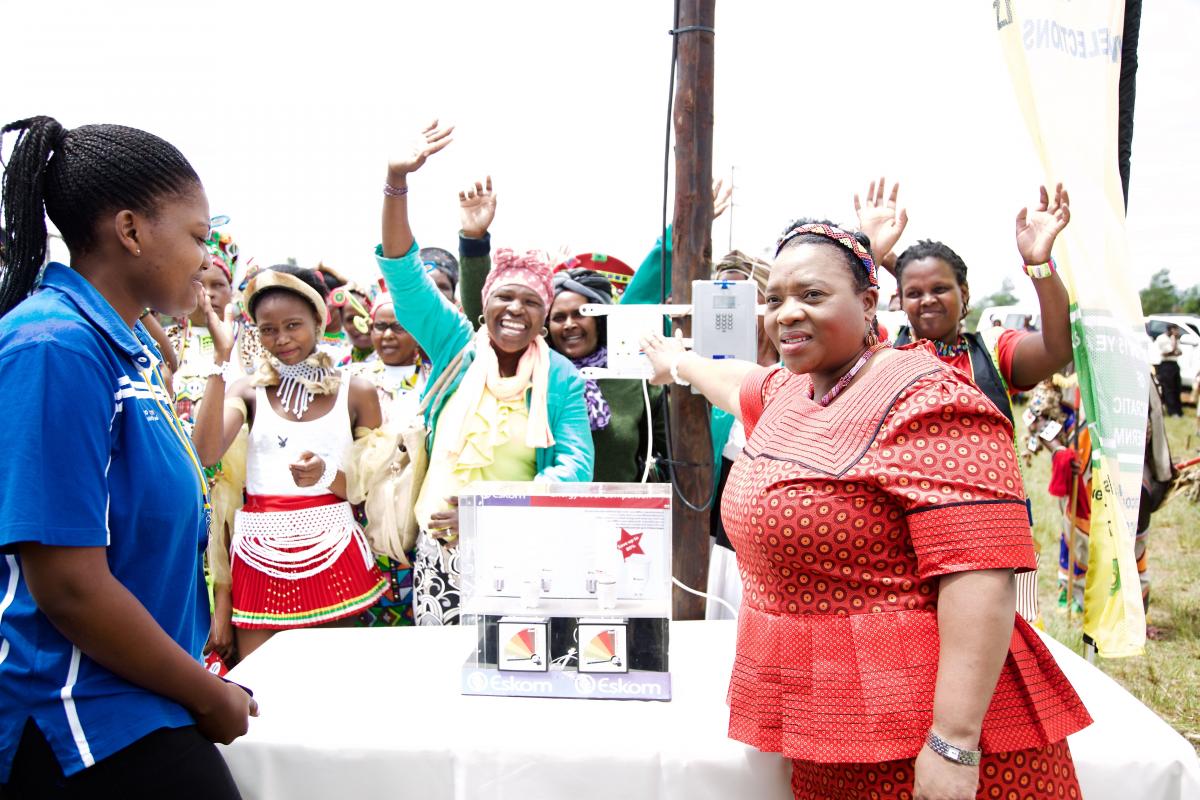 According to Khumalo, the installation of electricity has changed her life and saved her family a lot of money, which was previously spent on paraffin and candles for lights and cooking.
"My siblings are now able to study at night and whenever they are given homework that requires them to watch certain programmes on television, they are now able to do this. This was not possible in the past," said an excited Khumalo.
According to KwaZulu-Natal Cooperative Governance and Traditional Affairs MEC Nomusa Dube-Ncube, the purpose of the project was to provide household electricity to the community of Nhlazatshe Ward 13.
MEC Dube-Ncube said the ongoing effort to connect rural communities to the national electricity grid is a key priority for the government, as access to electricity is pivotal for communities that are now enjoying the rewards of a democratic government.
"We are really excited about the transformation we are seeing in our communities, as more and more people are getting connected to the grid. This area of Ulundi has an electricity backlog of just over 8 000 and we are glad to see that this project has alleviated much of the backlog," said MEC Dube-Ncube.
It cost government R12 million for the project to be implemented.
"Rural communities should always be prioritised and we are glad to see Eskom working with us to electrify households that are still waiting to be connected to the grid for the first time," said MEC Dube-Ncube.
The municipal electrification programme was part of the Expanded Public Works Programme (EPWP) initiative and all projects are required to employ local labour to develop skills locally.
The Nhlazatshe Electrification Programme created at least 20 local jobs.
MEC Dube-Ncube said that part of her department's mandate is to support municipalities in the implementation of infrastructure programmes, such as water, sanitation and energy. These mandates are aimed at achieving universal access to all services to improve the quality of life of the people in the province of KwaZulu-Natal.
The MEC also donated various electric appliances and groceries to some families.
She held an interactive session with community members during her visit, to resolve some electricity grievances and other social challenges.