Local government
In an effort to ensure that residents have access to consistent and quality water supply, the Lephalale Local Municipality (LLM) is upgrading its water infrastructure by
replacing the old asbestos pipes.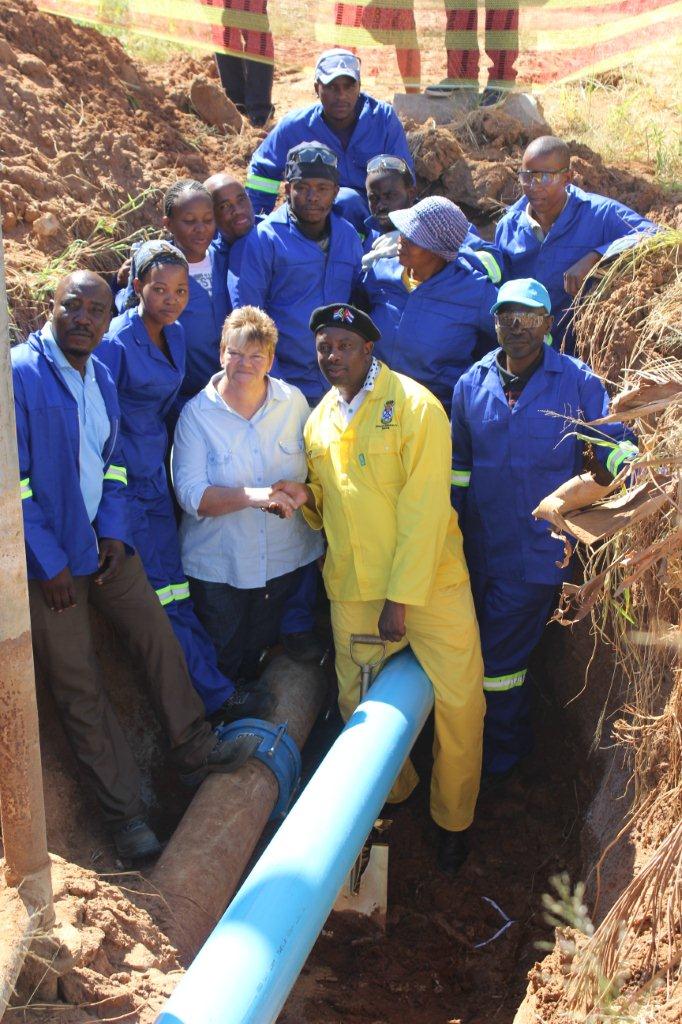 The upgrade of the asbestos pipes is being done in line with the municipality's goal of delivering comprehensive water services to communities and to curb water losses through burst pipes and leaks in the area.
The upgrade is expected to benefit over 150 000 people within the muncipality.
This is in line with government's efforts to save water. Recently, Minister of Water and Sanitation Nomvula Mokonyane said the country loses R7 billion per year as a result of water leaks.
To help minimise the impact, her department will spend R3 billion training 15 000 young people to become artisans, plumbers, and water agents to fix leaking taps and pipes in their respective communities as part of promoting water conservation.
The programme is expected to run over a five-year period to ensure that South Africa's water and sanitation sector is equipped with a competent number of skills and capacity to minimise water losses in the country.
Executive Mayor of LLM Jack Maeko said the infrastructure was important for meeting the needs of the municipality's growing population.
"This project is extremely important as it deals with the basic needs of our people. Existing water supply systems should be refurbished and/or upgraded in a manner that serves the growing populations of Onverwacht, Lephalale town, Marapong and rural communities."
He added that upgrading the infrastructure would also play a positive role in the growth of Lephalale town on a long- and short-term basis.
"The present water supply systems and the capacity of virtually all infrastructure's needs to be increased to at least double the present capacity in many instances to provide for growth in the short- and long-term," he said.
The upgrade is being done in partnership with the Department of Water and Sanitation and in phases over a five-month period that started in April and is expected to end in September 2016.
The project is valued at just over R10 million. The municipality contributed R3 million and the Department of Water and Sanitation will contribute R7 million to the project.
The implementation of the project will enable LLM to curb water losses from the existing 119 km of AC pipes in Lephalale that include a 60 km section that needs immediate attention.
The existing pipes range from 100mm to 300mm in diameter at an approximate depth of 1m to 2m below the ground.
Lephalale residents are encouraged to report water problems to the Municipality on 014 763 2193 or 082 770 0085