Budget votes
International Relations and Cooperation Minister Maite Nkoana-Mashabane says South Africa is aiming to boost trade with African states by half a trillion Rand by 2019.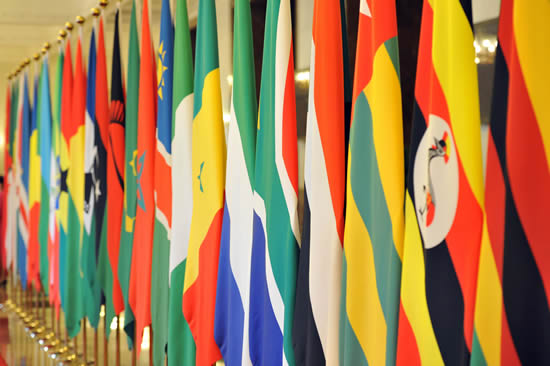 Briefing the media ahead of delivering the department's Budget Vote recently, the Minister said the increase in trade and investment relations on the African continent as well as Asian and Middle East markets is linked to the growth of South Africa's diplomatic missions in these areas.
This applies to the country's traditional trade partners, such as the Americas and Europe.
"With additional economic diplomacy efforts and enhanced national coordination, South African trade with the world can reach R2 trillion by the end of this administration.
"This is without a doubt, an unprecedented trade expansion," she said.
South Africa's diplomatic presence on the continent has brought tangible benefits in the form of economic growth and job creation.
The work of the department has increased the country's presence on the continent, from seven diplomatic missions in 1994 to 47 in 2015.
"Consequently, South Africa's trade in the continent increased 39 times, from R11.4 billion in 1994 to R385 billion in 2015.
"In 1994, trade with Asia was approximately R760 billion and R116 billion with the Middle East," the Minister said.
Regional integration within target essential
South Africa's development is intertwined with that of the Southern Africa region and the African continent at large.
This is why government's renewed efforts to speed up industrialisation should be viewed within the overall framework of the SADC Industrialisation Strategy and Roadmap, as approved by the SADC Extraordinary Summit in April 2015.
"We seek to industrialise the regional and continental economies to develop our own manufacturing capacity.
"We also seek to radically alter the colonial/post-colonial pattern where Africa was a supplier of raw materials.
"Africa should produce value-added goods for export into the global economy," the Minister said.
In this way that the country could address the paradox of a rich-resource continent inhabited by a poverty-stricken population and make a decisive break with the past.
"In pursuit of the continental economic integration agenda we witnessed the launch of the SADC Common Market for Eastern and Southern Africa and East African Community  Tripartite Free Trade Area (FTA) in June 2015 in Egypt.
"The FTA, which merges 26 countries into a free trade zone with 625 million people and a total gross domestic product of $1.6 trillion, will contribute immensely towards increasing intra-African trade.
"The FTA represents an important milestone towards the conclusion of negotiations for the establishment of the FTA," she said.