Local government
The City of Ekurhuleni has made significant progress and has delivered on its promises to the people.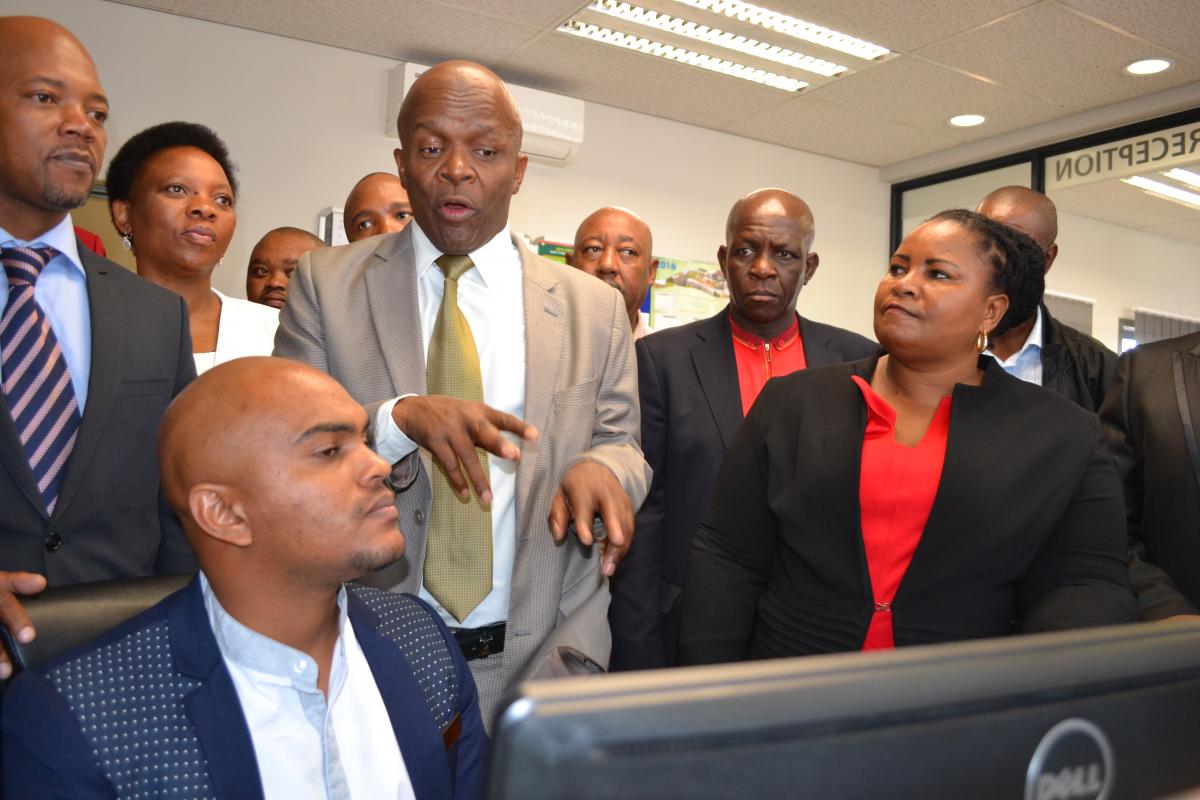 This was evident in its State of the City Address, where employment was at the top of the agenda.
Ekurhuleni Mayor Mondli Gungubele reflected on the challenges faced and progress made so far, and tackled the issue of unemployment within his region, assuring residents that government was actively fighting the scourge and was creating job opportunities.  
"In our endeavour to create employment and reduce poverty, we have created no less than 200 000 job opportunities in the past five years, and through public sector projects, we have created 52 856 opportunities via the Expanded Public Works Programme and the Community Work Programme."
He said the broader economic sectors have enabled the creation of an additional 148 589 jobs across the regional economy during the same period.
"Moreover, the city has placed 5 000 young people in various companies on two-year contracts, to not only tackle the broader issue of unemployment but also to expose them to the working environment to make them more employable in future."
Growing the township economy
In line with creating job opportunities in the east of Johannesburg, the City of Ekurhuleni is actively revitalising its township economies to ensure that business thrives in the townships.
To achieve this, five new township economic hubs have been established including Etwatwa, Vosloorus, Duduza and KwaThema, which will cost R90 million a year.
Numerous projects worth millions of rands have also been awarded to emerging contractors in the region, with the vision of creating employment for locals.
A total of 128 small, medium and micro enterprises have received a cash injection of R6 million which will assist in boosting their businesses.
These are just some of the projects undertaken by the city and form part of the R2.9 billion ring-fenced for the Mintirho ya Vulavula Community Empowerment Programme.
Decent houses
Mayor Gungubele highlighted the importance of the ensuring people have decent shelter.
"In pursuit of providing decent housing to all of our people, 112 781 houses were delivered between 1994 and 2006.
"However, 14 781 of these were built between 2011 and 2016 and in the current financial year, with funding provided by the Provincial Government, we are already building 471 houses out of a projected 526.
"Further to this, we have serviced nearly 124 758 stands in the same period. Full-title and ownership of land was given to 124 758 people through the establishment of 112 residential townships and a further 32 544 households have received title deeds," said Mayor Gungubele.
He added that his office was working hard to do away with informal settlements and backyard dwellings by providing people with adequate housing.
Increasing access to electricity
Mayor Gungubele highlighted the City has electrified more than 27 000 subsidised households. It has also installed an additional 6 972 streetlights since 2011.
A further R1.6 billion has been invested in upgrading and refurbishing the city's electricity network.
"As the country's energy grid continues to operate on a tight leash, our efforts to respond to this include producing 300 megawatts of renewable energy by 2020.
"To achieve this, the city has initiated an Independent Power Producer Programme which will make it possible for us to procure energy from various primary renewable energy sources," said Mayor Gungubele.