Budget votes
Human Settlements Minister Lindiwe Sisulu has announced that government will rollout major human settlements projects, worth over R300 billion, over the next five years.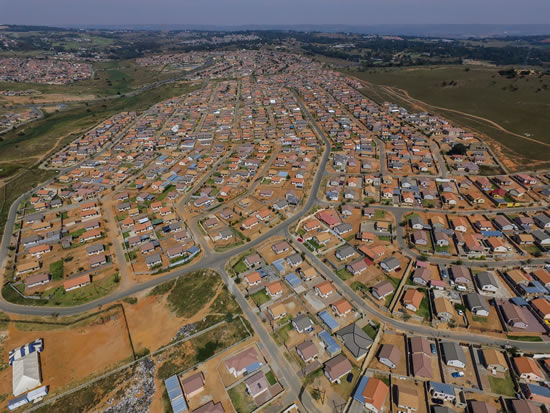 The projects, which are expected to create and sustain thousands of jobs, will speed up the change of apartheid spatial planning, the Minister said when she recently tabled the department's Budget Vote.
"To fast-track delivery and to accelerate change with regard to apartheid spatial planning we have completed a detailed analysis and shortlisting of mega catalytic projects submitted by the private sector and various spheres of government. These will be rolled out in the next three to five years.
"These projects that are guided by our Breaking New Ground (BNG) policy which we hope will change the face of our cities whilst providing BNG houses, rental,  and social housing and serviced sites for the poor and middle class close to places of economic activity."
The projects are called 'catalytic' because they will trigger massive investments by the private sector.
"Our assessment is that our support, which is estimated at R90 billion over five
years, will trigger about R150 billion from the private sector. Hundreds of thousands of jobs will be sustained and thousands more created," she added.
There were 101 projects, with 94 ready for implementation as soon as the paperwork had been concluded.
All catalytic projects in all nine provinces have the combined value of over R300 billion, creating and sustaining more than 20 000 jobs in the construction sector and other industries.
Government on track to create 1.5 million housing opportunities
"We have committed that we will, between now and 2019, deliver 1.5 million housing opportunities. We remain committed to changing apartheid spatial planning and developing new cities, like Cosmo City, where our people stay close to economic opportunities and social amenities," the Minister said.
Recently, the department announced that it had delivered 4.3 million houses and subsidies since 1994, which benefitted more than 20 million South Africans.
This consists of 2.8 million completed houses, 986 000 serviced sites and 121 000 social housing units.
It includes more than 360 000 households, who took the opportunity to acquire ownership of their previously state-owned rental properties, 69 000 upgraded community rental units and 6 000 finance-linked subsidies.
Government is estimated to have spent over R500 billion on top structures, bulk services, social and economic amenities to achieve this.
"We can confirm today that after a number of years of decline in our delivery of serviced stands and housing units, for the financial year 2015/2016, we have turned the tide. Our partnership with developers, banks and communities are beginning to bear fruit and we have constructed 153 000 serviced houses, a new record after years of delivery challenges.
"We will progressively formalise informal settlements by providing basic services to restore dignity to our people," Minister Sisulu said.
A total of 143 756 households in informal settlements have been given access to water and sanitation since the inception of the Medium Term Strategic Framework (From 1 April 2014 to 31 December 2015).