TEACH South Africa is calling on young graduate leaders who are passionate about developing South Africa to apply to become TEACH Ambassadors in 2017.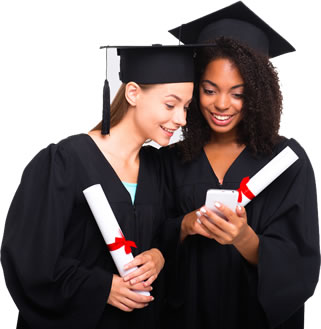 This comes after the Department of Basic Education (DBE) signed a Memorandum of Understanding (MoU) with TEACH South Africa to place TEACH Ambassadors in schools that do not have qualified Mathematics teachers.
TEACH South Africa recruits and selects top performing young graduates in the fields of Mathematics, Science and English from universities across the country and places them in disadvantaged and rural schools for a minimum period of two years to become educators.
Through the partnership, TEACH South Africa will provide ongoing support to the TEACH Ambassadors throughout the two years.
"This large placement enables us to achieve a greater impact across the country. We are proud to partner with the DBE to improve the quality of education for children irrespective of their economic background by increasing the pool of quality Mathematics teachers in South Africa.
"School districts in the Eastern Cape, KwaZulu-Natal and Limpopo had the lowest number of students who passed matric in 2015. We applaud Minister Motshekga for addressing this by ensuring quality Mathematics teachers are placed specifically in these areas," said TEACH South Africa Executive Director Richard Masemola.
Minister of Basic Education Angie Motshekga often highlights the importance of offering Mathematics in all schools; however a shortage of qualified Mathematics teachers in the system has been a challenge.
According to Education Management Information Systems (EMIS) lists compiled by the DBE, in 2014 there were over 12 million learners in 24 060 public schools which were taught by just over 390 000 educators.
The MoU formed part of the DBE's national strategy to address the shortage of Mathematics teachers, as well as to ensure the promotion of Mathematics as a subject necessary for the growth of the South African economy.
Since its inception in 2009, TEACH South Africa has placed 382 TEACH Ambassadors in eight provinces and in 228 schools, impacting about 25 000 learners.
To date, 57 percent of TEACH Ambassadors have remained in the teaching profession, thereby increasing the pool of teachers in these scarce skills. 
Masemola said his organisation has recruited and selected graduates from the finest South African universities who are not only top achievers but who are committed to being change agents in South Africa.
"In order to build a prosperous, equitable and competitive South Africa, we must invest in high quality education. This is aligned with the goals of the National Development Plan for education, training and innovation," says Dr Futhi Mtoba, TEACH South Africa President and Co-Founder.
Minister Motshekga said this initiative was an important step in the right direction.
"We need to continue to work with our partners in civil society to ensure that we begin to see improvements, not only  in the numbers of learners who take up Mathematics as a subject, but we also want learners to come back into the system as qualified Mathematics teachers one day."
"We come from a past where not all learners have had the opportunity to take Mathematics as a subject in school, hence the shortage of qualified Mathematics teachers today," highlighted Minister Motshekga.
She also added that hard work was needed to ensure that all learners, no matter their socio-economic background, have every opportunity available to take up careers of their choice without any limitations.