International relations / Africa news
South Africa has affirmed its historic ties with Angola, and both countries agreed on visa-free travel.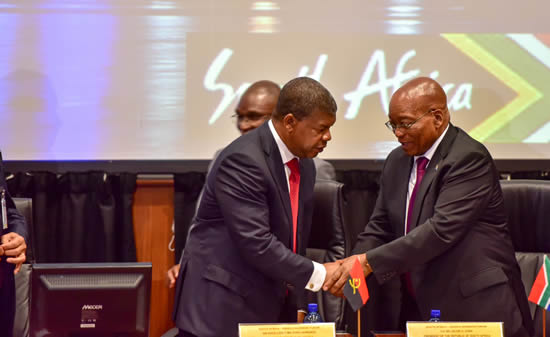 South Africa and Angola have signed several agreements which will boost trade and promote people-to-people contact.
The two countries signed agreements to escalate the bilateral mechanism to the level of the Bi-National Commission (BNC) which will be presided over by the Heads of State. They also signed agreements on a visa waivers for ordinary passport holders, police co-operation and customs matters.
The two countries said the  BNC will bring the required momentum to consolidate and deepen bilateral relations in various areas of co-operation.
The visa waiver for ordinary passport holders will facilitate easy movement of people between the two countries. It will enable citizens entry for a period of 90 days a year, provided that each visit does not exceed 30 days in total.
This development will have a positive effect on business and leisure tourism and will open the door for future trade and foreign direct investment.
"It will not only add significant impetus to tourism, but will also further promote people-to-people contact," said President Jacob Zuma.
He was speaking shortly after official talks with his newly-elected Angolan counterpart, President João Manuel Lourenço who was on his first state visit to South Africa.
"We welcome the agreements that we have just signed. They are all critical to enhancing bilateral co-operation," said President Zuma.
President Lourenço said the signing of the agreements will "certainly change the way that the countries have co-operated before".
The two countries greed to prioritise economic co-operation through trade and investment in order to grow the respective economies and thus create job opportunities.
This will be done by paying special attention to untapped sectors such as agro-processing, energy, mining and cultural co-operation.
"We are coming to South Africa with a sense of humbleness because we know in terms of the economy, South Africa is way ahead of Angola. We are seizing this opportunity to also extend an invitation to the South African business sector to go and invest in Angola," said the Angolan President.