Sport, arts and culture
The golden age of bioscope is back for a short time so be sure not to miss out on this old-fashioned magic.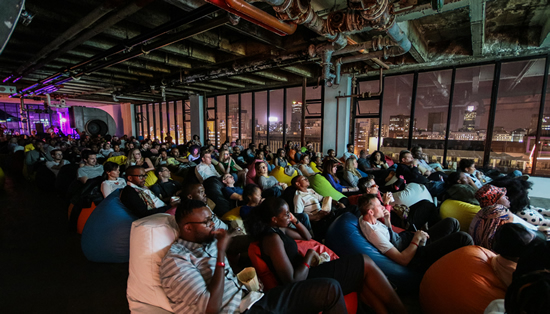 The Gauteng Film Commission (GFC) invites people to sit back and relive the heydays of cinema this festive season.
Currently under way across the province is the GFC's school holiday programme, which runs until 20 January 2018.
Fifty films will be screened across all areas of Gauteng. The GFC has vowed to revive the now extinct bioscope culture that lost its prominence with the introduction of broadcast television.
The programme caters for all age groups and has a multi-prong focus of entertainment and training, through focus group workshops.
Gauteng Film Commission communication manager Siyabonga Mngoma said bioscope evolved from the long-standing African tradition of storytelling. The Eyethu cinema in Soweto and other cinemas around townships throughout South Africa were pioneers in audience development.
"The programme aims to share insights with young aspirant filmmakers regarding the film and TV industry, enhance audience development and foster an appreciation of locally produced films," said Mngoma.
It also seeks to empower the Gauteng youth, with an emphasis on careers in the film sector and internship programmes.
The initiative will also showcase Gauteng as a film-friendly city region for both the development of the industry and the promotion of the city as a preferred production location. The GFC develops, promotes and co-ordinates the film and television production industry in Gauteng.
Under the leadership of the Department of Sport, Arts, Culture and Recreation, the agency is tasked with positioning the province as a world-class destination for film-making as well as attracting local and international investments in the film and television industry.
The GFC's core business is to facilitate and enhance the contribution of the industry to the economic growth of the province. "We also act as a centralised industry intelligence hub and ensure that people across Gauteng can experience the magic of cinema."
The organisation works with industry, government agencies and other key stakeholders, advising on the development and growth of a sustainable audio visual industry.