The Rand West Local Municipality is investing in infrastructure to ensure its communities have a better quality of life.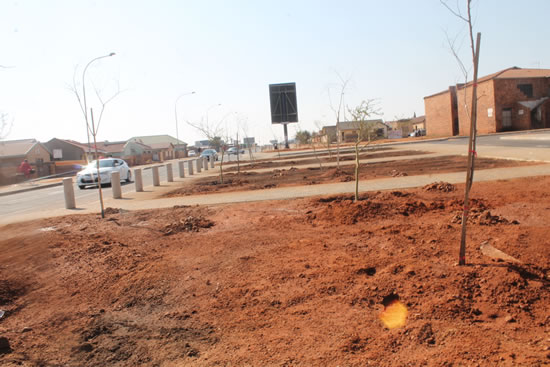 The Rand West Local Municipality has embarked on infrastructural development in the region and is fixing roads and building sidewalks in two Randfontein townships, Mohlakeng and Toekomsrus.
The aim is to beautify the area to make it more appealing to locals and investors. "Essentially, there is no town where you will have investors if your roads are not in good condition," says municipality spokesperson Tshidiso Tlharipe.
All main intermediary roads in the region will have sidewalks and roads in neighbouring townships will be properly tarred, Tlharipe says, adding that potholes will be repaired.
"We are addressing the challenge to create a pleasurable driving experience for locals and visitors. We are building sidewalks for the first time in Mohlakeng and intend beautifying the business precinct, because there's a lot of activity happening there."
The project has resulted in more than 100 job opportunities being created for locals.
To date, 24 of 27 roads have been tarred and R32 million has been earmarked for upgrades, which should be complete in September.
The sidewalks will soon be completed, with the first phase of this project estimated at R10 million.
Work has been completed on Ralerata Street and construction is now taking place on Finsbury and Simunye streets as well as the intermodal business sectors like Sandi and Lembede streets.
"We believe that this will give local businesses in the area a good look that will in turn boost the township economy," says Tlharipe.
He notes that the municipality has had good feedback from community members on the work done so far.
Local resident Bella Moshuping says the projects are making their environment a better place to live. "Our township is really looking beautiful and we are truly grateful to the municipality for the hard work they've put in.
"The refurbishments truly make us proud of being from such a place, which is clearly well taken care of," she says.