Written by Hlengiwe Ngobese
Young South Africans studying medicine in Cuba will make a difference to the country's primary healthcare system.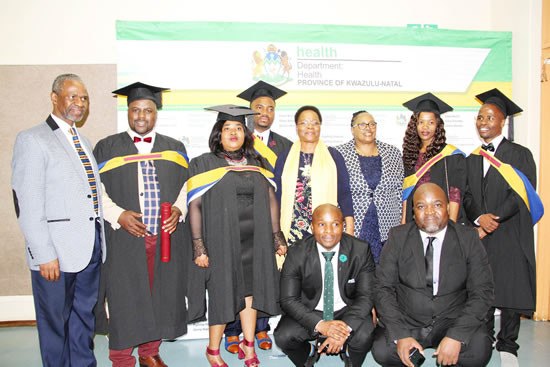 Tears flowed from Mdumiseni Mkhize's eyes, a former painter from Port Shepstone on KwaZulu-Natal's South Coast, when he graduated as medical doctor after six years of study in Cuba.
Mkhize (28) is one of 70 young doctors from poverty stricken communities whose lives have changed after training and qualifying as medical doctors at the Nelson Mandela Fidel Castro Medical Training programme in Cuba. The graduation ceremony was recently held at the University of KwaZulu-Natal.
The programme seeks to address the shortage of doctors in the country. Since its inception in 1998, 590 doctors have qualified and are working in rural communities.
Mkhize said he hoped his graduation will inspire other students who do not have money to not lose hope.
"When I finished matric in 2009, I had no money to further my studies. I got a job as a painter and worked for almost a year. When I heard about the opportunity I applied. My trip to Cuba was my first trip away from home and I had to study subjects in a foreign language. I knew I could complain and come back home, but knowing where I come from and where I wanted to be made me persevere," he said.
"As medical practitioners, we have the responsibility to go out there and teach primary healthcare to our community. Simple things, like hand washing," he said.
KwaZulu-Natal MEC for Health Dr Sibongiseni Dhlomo described the students as pioneers of government's efforts to re-engineer primary healthcare. There are 2 885 South African medical students in Cuba, at various levels of study. Over 590 doctors have qualified and 98 are in their final year.
South African medical students who study in Cuba spend a year learning Spanish, five years doing academic medical studies, and 18 months being integrated into the South African medical health system. They also undergo a one-year internship.
Deputy Minister of Health Dr Joe Phaahla said the programme is achieving a number of critical objectives in supporting the transformation of health in South Africa. "It strengthens government's ability to ensure a better life for all by increasing the number of qualified doctors and improving access to healthcare in support of our National Health Insurance system."