In a bid to grow entrepreneurship in South Africa, a number of government funding platforms are available to qualifying enterprises and individuals.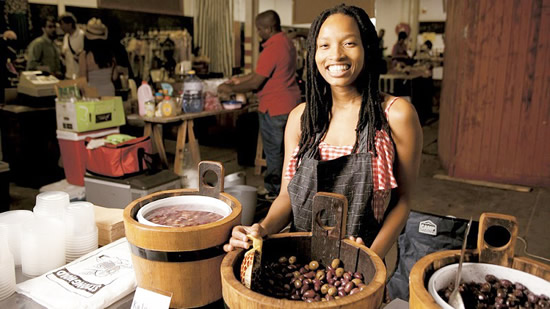 Between June 2015 and May 2016, the Department of Small Business Development (DSBD) trained 1 037 informal traders, established 29 satellite offices and five centres of business excellence.
The department's mandate is the promotion and development of sustainable and competitive entrepreneurs, small businesses and co-operatives that contribute to job creation and economic growth.
As long as your business or co-operative meets the criteria, you can access funding or grants through the DSBD or one of its agencies. Bear in mind, public sector funding involves a thorough and careful process, so be patient and plan for longer timelines.
SEFA
Established in 2012, the Small Enterprise Finance Agency (SEFA) helps start-ups and small businesses. They will either fund grants or loans or help entrepreneurs access funding from other sources. SEFA services are designed to help micro, small and medium-sized business enterprises. Co-operatives and survivalist enterprises that need help to grow are especially encouraged to seek assistance.
Loans from SEFA can range from as little as R500 up to R3 million, with the loans paid directly to owners. This direct payment is important in a business sector that is often not part of the traditional banking system. 
Micro, small and medium enterprises and co-operatives with a viable business plan can apply for a loan. SEFA staff will evaluate the application to determine the viability of the loan, and at what rate it can be repaid without damaging the company.
E-mail: helpline@sefa.org.za
Call centre: 086 000 7332
Website: http://www.sefa.org.za/
NEF
If you are directly involved in your business and need funding between R250 000 and R75 million, the National Empowerment Fund (NEF) may be able to help. It is mandated to offer financial and non-financial assistance to black-owned businesses.
Funding decisions are guided by the Industrial Policy Action Plan across a variety of sectors. Start-ups can qualify for funding up to R10 million. The NEF also offers assistance for rural and community development, franchise finance and new industry development.
E-mail: info@nefcorp.co.za
Call centre: 0861 843 633
Website: www.nefcorp.co.za / www.nefbusinessplanner.co.za
SEDA
The Small Enterprise Development Agency – an initiative of the Department of Trade and Industry – is available to give guidelines and training to entrepreneurs and assist with the processes needed to access funds, such as the drawing up of business plans.
E-mail: info@seda.org.za
Call centre: 0860 103 703
Website: www.seda.org.za
How to access services
Eligibility for assistance is based on:
A completed application form and business plan by owner or manager
Ability to repay loan
Business must be registered
The business must operate in South Africa
Assessment of application will be done at a regional office closest to the business.
After due diligence is done, a committee decides on approval.
Upon approval, before funds are transferred, applicants will be required to sign a contract acknowledging debt.