The National Student Financial Aid Scheme has joined forces with the National Youth Development Agency to make it easier for people to apply for tertiary education funding.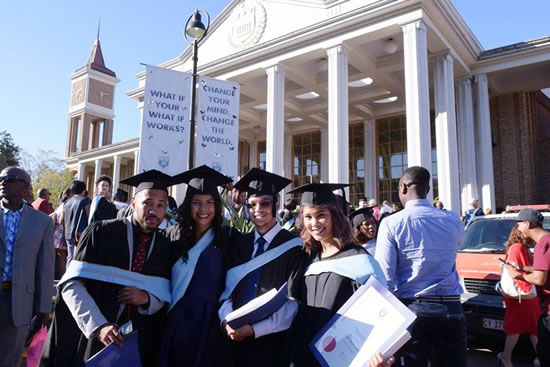 Prospective students who qualify for student funding can now apply to the National Student Financial Aid Scheme (NSFAS) for the 2018 academic year.
The application process opened on 1 August and closes on 30 November 2017.
NSFAS, formerly known as Tertiary Education Fund of South Africa, has awarded about R72 billion in loans and bursaries to deserving students since its inception.
In the current academic year alone, at least 524 950 students have received funding, with half of that number from 50 technical and vocational education and training colleges and the other half from 26 public universities.
In an effort to create an easier application process for students, NSFAS has partnered with the National Youth Development Agency (NYDA), which will assist with applications.
Making access easier
The partnership will allow NSFAS to make use of the 15 NYDA branches nationwide, as well as the more than 50 Local Youth Offices to accept NSFAS applications, according to NSFAS acting executive officer Lerato Nage.
Local Youth Offices are situated within local government facilities in all nine provinces.
Nage emphasised that the NSFAS office has been working hard to enable students easier access to applications.
"We have worked behind the scenes to strengthen and improve our internal systems and capacity, to be able to deal with the high volumes of applications that we are expecting.
"We anticipate that we will receive an even greater number of applications this year, for the 2018 academic cycle," Nage added.
Grade 12 learners, out-of-school young people, unemployed young people and public university and TVET college students currently not funded by NSFAS who are in need of financial support in 2018 can start submitting their applications.  
What to do
Students can log onto the NSFAS website (www.nsfas.org.za) to start their application process. Alternatively, students may visit any NYDA branch or Local Youth Office in their region, where they will receive assistance to complete and submit a manual application.