Written by Hlengiwe Ngobese
The Human Sciences Research Council has opened a satellite office in Sweetwaters, in Pietermaritzburg, KwaZulu-Natal, to test approaches to HIV prevention.
The Human Sciences Research Council (HSRC) satellite office in the Vulindela District Municipality aims to test the comparative advantage, including the cost-efficacy, of two approaches to HIV prevention using Voluntary Counselling and Testing (VCT).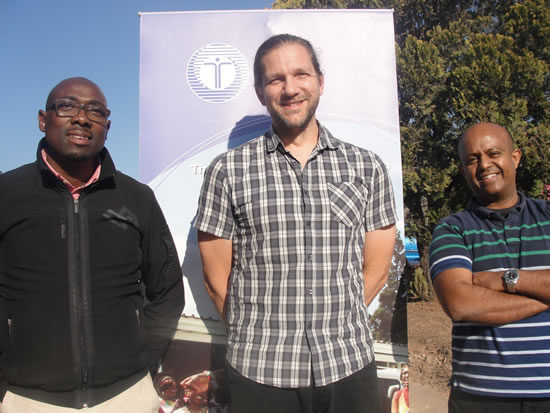 Site manager Dr Alastair van Heerdeen said that the research addresses issues faced by the community, such as poverty inequality and the quality of healthcare.
"But our research is not just about a simple technical solution. It is about social psychological and environmental barriers that affect these solutions, like gender and stigma or the fact that healthcare services do not operate outside of working hours."
An alternative model
Dr van Heerdeen said the project suggests an alternative model to the standard facility-based VCT services in the country. "For example, community mobilisation for testing, immediate test results made available by mobile services in communities, and linking testing to post-test support services for both HIV-positive and HIV-negative individuals and their social networks."
Research technical manager Phillip Joseph said the importance of their work lies not with only research outcomes, but in the research process as well.
"Our collaboration is significant and all of our research progress must be genuine and culturally accepted," he said, adding that the clinic worked hand in hand with the Department of Health.
He added that the mobile clinic programme attracts hard-to-reach target populations that are not serviced by a heath facility.
Calling on men
"Our mobile clinic is targeting men who usually fall by the way side. It is not that men do not want to test, but they are working. On Saturdays they are busy with other things, such as funerals. They do not get time to go to the clinic. They hate queues. We have a programme, named Zwakala Ndoda, where we call all men to come and test.
"After 25 months of intervention delivery, 5 105 clients had participated in our mobile VCT services; with a high testing uptake rate of 97 per cent. In addition, we attract relatively equal numbers of men (45 per cent) and women (55 per cent). With respect to age, more than 72 per cent of our testers fall between the ages of 16 and 32, with a median testing age of 24," he said.
Dr van Heerdeen said all research programmes are funded externally and the community always participates. 
"We thank the many South Africans whose households were randomly pre-selected to participate, and their families have gladly accepted to answer the socio-behavioural survey questions and offered a few drops of blood for HIV testing," he said.